Alcus Greer professional history

Welcome to http://www.incredibletvandmovies.com , the hoarder of great tv shows and movies . Here are some links to go to some of the places within the site. Table of contents, Leave It To Beaver, Life of Riley, Adventures of Ozzie and Harriet, My Three Sons, The Untouchables, my music page, my news and politics page, my links page. Or jump to a place within the contents by clicking one of the letters. A B C D E F G H I J K L M N O P Q R S T U V W X Y Z Please email me with questions or comments at alcus2@yahoo.com

Alzheimer's Association. Alzheimer's disease is a progressive and fatal brain disease. There is no cure. Former President Bush vetoed a bill (Labor/HHS bill - HR 3043) that included $30 billion for the National Institutes of Health, which would have brought a $16 million increase for Alzheimer research. (November 2007).
Mom's Descent Into Alzheimer's Consumes Her Daughter's Life - letter from Dear Abby column 11/10/08.

I love Incredible TV & movies but I love my girlfriend so very much more. She is a diabetic and is looking for a cure. Diabetes can damage the body's organs and can kill. A human body needs to utilize properly the blood sugar (glucose) to have FUEL to run normally. A diabetic's body does not do that and needs insulin injections or pills to properly utilize the blood sugar. This can be very hard on the body. A diabetic controls the problem by monitoring his or her blood sugar levels several times a day and eating the right food and the right amount to cover the insulin they take. - DIABETES RESEARCH WELLNESS FOUNDATION - AMERICAN DIABETES ASSOCIATION - If you can, please donate so a CURE can be found. THANK YOU.

9-year old Loretta has diabetes. Yet her school system doesn't believe that it's their job to provide basic care for a child with diabetes when a school nurse isn't available. Read more.

National Geographic environment

The Adventures of Ozzie and Harriet (1952)(Ozzie Nelson)

John Wayne The Alamo A Tribute Website
John Wayne The Alamo Discussion Forum

Alfred Hitchcock Presents (1955). This page also contains Alfred Hitchcock The Signature Collection on DVD, Foreign Correspondent (1940), Mr. & Mrs. Smith (1941), Suspicion (1941), Stage Fright (1950), Strangers On A Train (1951), I Confess (1953), Dial M For Murder (1954), Wrong Man (1956), North By Northwest (1959)

American Graffiti (1973) (Ron Howard)

This page has: The Andy Griffith Show (1960-1968); Gomer Pyle U.S.M.C. (1964-1969); Matlock (1986-1995).

Angels In The Outfield (Paul Douglas)

Astaire and Rogers Collection Volume 2 on DVD, Flying Down To Rio (1933), The Gay Divorcee (1934), Roberta (1935), Carefree (1938), The Story of Vernon and Irene Castle (1939).
Picture of Astaire and Rogers Collection Volume 2

Attack Of The 50 Foot Woman (1993) (Daryl Hannah)

Ben-Hur (1959) on DVD (Charlton Heston)

The Bette Davis Collection on DVD, Mr. Skeffington (1944), The Star (1952), Dark Victory (1939), The Letter (1940), Now Voyager (1942)

Bette Davis Collection Volume 2 on DVD, Marked Woman (1937), Jezebel (1938), The Man Who Came To Dinner (1942), Old Acquaintance (1943), What Ever Happened To Baby Jane? (1962), Stardust: The Bette Davis Story (2005 documentary)

Bob Cummings Show-Love That Bob (1955-1959)

Bonanza (1959) Michael Landon. In the episode San Francisco, Hoss (Dan Blocker) and Busthead Brannigan (Tor Johnson, Plan 9 From Outer Space) have a fight.

Boys Town (1938), has 3 movies in this series (Spencer Tracy)

The Boy Who Could Fly (1986) (Fred Gwynne)

Buddy Holly Story (Gary Busey)

The Busby Berkeley Collection on DVD, 42nd Street (1933), Gold Diggers of 1933, Footlight Parade (1933), Dames (1934), Gold Diggers of 1935

Cheyenne (1955-1963) (Clint Walker) and F-Troop (1965-1967) (Forrest Tucker) Available on DVD

Clark Gable The Signature Collection on DVD, Dancing Lady (1933), China Seas (1935), San Francisco (1936), Wife vs. Secretary (1936), Boom Town (1940), Mogambo (1953), Documentary profile Clark Gable: Tall, Dark & Handsome, hosted by Liam Neeson

The Complete James Dean Collection On DVD, East of Eden (1955), Rebel Without a Cause (1955), Giant (1956)

The Complete Thin Man Collection on DVD, The Thin Man (1934), After the Thin Man (1936), Another Thin Man (1939), Shadow of the Thin Man (1941), The Thin Man Goes Home (1945), The Song of the Thin Man (1947)

Dallas (1978-1991) (Larry Hagman) - Dallas Season 5 on DVD (Larry Hagman)

Dallas Cowboys Game Information and Schedule page

Dennis The Menace (1959) (Jay North)

The Dirty Dozen on DVD (1967) (Lee Marvin)

Divorce American Style (1967) Picture of Dick Van Dyke

The Donna Reed Show (1958), Paul Petersen. Mary sings "Johnny Angel" in the episode, Donna's Prima Donna, 2-1-62. Jeff sings "My Dad" in the episode, My Dad, 10-25-62.
Paul Petersen on Hannity & Colmes talking about the controversy surrounding the movie, "Hound Dog" with Dakota Fanning, 2007.
Paul Petersen website.

Ed Wood (1994) trailer (Martin Landau)

Erin Brockovich (2000) (Julia Roberts)

The Film Noir Classic Collection Volume 3 on DVD, Lady in the Lake (1946), Border Incident (1949), His Kind of Woman (1951), The Racket (1951), On Dangerous Ground (1952)

Erna Beth Foxworth. (She is the mother of actor Robert Foxworth.)

The Fugitive (1963-1967) (David Janssen) Picture of David Janssen and Bill Raisch

Gary Cooper The Signature Collection is available on DVD, Dallas (1950), The Fountainhead (1949), Sergeant York: Special Edition (1941), Springfield Rifle (1950), The Wreck of the Mary Deare (1959). Picture of Gary Cooper

George Stevens Centennial Classics on DVD, Gunga Din (1939), I Remember Mama (1948), George Stevens: D-Day to Berlin (1998), George Stevens: A Filmmaker's Journey (1984)

Gidget (1965-1966) (Sally Field)

Gomer Pyle, U.S.M.C. (1964-1969) (Jim Nabors)

Gone With The Wind (1939) on DVD (Clark Gable)

Good Night, and Good Luck (2005) (the movie chronicles the real-life conflict between television newsman Edward R. Murrow and Senator Joseph McCarthy)(available on DVD at Warner Bros.)

Happy Days (1974) Ron Howard. In the episode, The Howdy Doody Show, there could be trouble for Clarabell the Clown.

Hazel (1961-1966)(Shirley Booth)

Here Come the Nelsons (Ozzie Nelson)

Highway To Heaven (1984-1989) (Michael Landon)
Picture of Michael Landon
Highway To Heaven website

Humphrey Bogart The Signature Collection Volume I is available on DVD, Casablanca (1942), The Treasure of the Sierra Madre (1948), High Sierra (1941), They Drive by Night (1940)
Picture of Humphrey Bogart

Humphrey Bogart The Signature Collection Volume II is available on DVD, The Maltese Falcon (1941), Across the Pacific (1942), Action in the North Atlantic (1943), All Through the Night (1942), Passage to Marseille (1944)
Picture of Humphrey Bogart

I Was A Teenage Werewolf (1957) (Michael Landon)

Incredible Shrinking Man (1957) (Grant Williams)

Innocent Man (1989) (Tom Selleck)

Invasion of Body Snatchers (1956, Kevin McCarthy)

I've Got a Secret (Garry Moore)

James Stewart The Signature Collection on DVD, The Stratton Story (1949), The Naked Spur (1953), The Spirit of St. Louis (1957), The FBI Story (1959), Firecreek (1968), Cheyenne Social Club (1970)
Picture of James Stewart

The Joan Crawford Collection on DVD, Humoresque (1946), Possessed (1947), The Damned Don't Cry (1950), The Women (1939), Mildred Pierce (1945)

JOHN WAYNE-JOHN FORD COLLECTION on DVD, Stagecoach (1939), The Long Voyage Home (1940), They Were Expendable (1945), Fort Apache (1948), 3 Godfathers (1948), She Wore A Yellow Ribbon (1949), The Searchers (1956), Wings of Eagles (1957)

Last Date
This is an educational short film about reckless driving.
Jeanne (Joan Taylor) Picture
Larry (Robert V. Stern)
Kathy (Sally Hughes - According to IMDb, this is the Sally Hughes that appeared in episodes of "The Adventures of Ozzie and Harriet". )
Nick (Richard York - Dick York from "Bewitched")

Leave It To Beaver (1957-1963) and Where is Mayfield? (Jerry Mathers)

Life of Riley movie (William Bendix)
Life of Riley TV program (William Bendix)
Life of Riley (1953-1958) Table of Contents

Life of Riley TV program (Jackie Gleason)

The Lucy and Desi Movie Collection is available on DVD, Too Many Girls (1940), The Long, Long Trailer (1954) and Forever, Darling (1955)

Matlock (1986-1995) (Andy Griffith)

(book) Mental Hygiene Classroom Films 1945-1970, by Ken Smith, published by Blast Books, New York. Author Ken Smith, for 10 years, tracked down hundreds of obscure, forgotten films in private archives and university basements. I like these films. Some of the classroom films mentioned in this book are viewable online at the Internet Archive. This book is available at www.amazon.com

Miracle on 34th Street (Edmund Gwenn)

My Three Sons (1960) (Fred MacMurray)

New Orleans Saints. Congratulations on winning Super Bowl XLIV which was the most-watched program in U.S. history.

Next Voice You Hear (Nancy Davis)

Niagara (1953) (Marilyn Monroe)

Perry Mason (1957-1966) (Raymond Burr)

Plan 9 from Outer Space (1959) (Edward D. Wood, Jr.)

Private Secretary (1953-1957) (Ann Sothern)

Race With The Devil (1975) trailer (Warren Oates) In this trailer, actress Lara Parker says, They followed us all the way from Bandera. That was never said in the movie.

Peter Fonda's racing jacket says Marsh on the back. But on the Race With The Devil DVD during the featurette called "Hell On Wheels", the title for Peter Fonda's character says Roger March.

Rotten To The Core 2 [Paperback] by Martin D. Yant, published by Public Eye Publications in Columbus, Ohio. Author Martin Yant exposes corruption in Mansfield, Ohio.

Sam's Son (1984) (Michael Landon)

Shaggy Dog (1959) (Tommy Kirk)

Tennessee Williams Film Collection on DVD, A Streetcar Named Desire, Cat on a Hot Tin Roof, Sweet Bird of Youth, The Night of the Iguana, Baby Doll, The Roman Spring of Mrs. Stone

That's Entertainment! (1974) on DVD (Fred Astaire)

Thin Blue Line (1988) (Randall Dale Adams)

This Is The Army (Ronald Reagan)

To Tell The Truth (1956-1967) (Bud Collyer)

Twenty One (1956-1958) (Jack Barry) & Quiz Show (1994) (Ralph Fiennes)

Unsolved Mysteries (1987) (Robert Stack)

Untouchables (1959) (Robert Stack)

Warner Bros. Pictures Tough Guys Collection on DVD, 'G' Men (1935), Bullets or Ballots (1936), San Quentin (1937), A Slight Case of Murder (1937), Each Dawn I Die (1939), City for Conquest (1940)

Wild Bill: Hollywood Maverick (William A. Wellman)

I'm not going for the new Yahoo Mail Beta. An ad is prominently displayed on that page where I enter my email. Forget it. Yahoo Mail Classic is far superior, and pertaining to that, I don't need the cursor to start in the search box. Update: checking Yahoo Mail Classic 5/19/08, the cursor no longer starts in the search box. Thank you, Yahoo.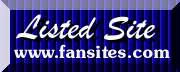 My Parents Wedding Anniversary
The bibliography for my website www.incredibletvandmovies.com PLUS other books of interest
Initially, this site was proudly constructed on a POWER MACINTOSH G3.
There is another web address for this site that goes as far back as at least 1999 which is http://www.geocities.com/hotsprings/sauna/2978/. Geocities later gave me a shorter web address that went to the same place which is http://www.geocities.com/alcus2.
I received an email dated July 9, 2009 that said Yahoo! GeoCities, the web site building service and community, is closing on October 26, 2009. On October 26, 2009, my GeoCities site will no longer appear on the web. On October 27, 2009, I checked both of the above mentioned web addresses and they are longer on the web.
In 2009, this site changed addresses to www.incredibletvandmovies.com. The webhosting service is EarthLink.
Age doesn't matter at this website where entertainment history is explored and appreciated. I don't decide what to watch based on the age of the show. It's unfair to leave great entertainment behind just because it has some years on it. Please choose from some of my TV and movie favorites. I've really enjoyed building these pages, so please share your opinions and knowledge with me. I will continue to update my site, with fresh information. THIS IS A NON-PROFIT WEBSITE FOR ME, AND IT IS INTENDED ONLY FOR FUN AND ENJOYMENT. Unless otherwise noted, I design these pages for a screen resolution of 800 x 600. Thank you for visiting this site.
I understand someone said most of what we hear on internet talk is from this Alcus. The guy needs a life. Oh my gosh! I better shape up fast. It might take a while. Marie Osmond has the NutriSystem.
TV shows I'd like to see on DVD in complete season or half season sets are The Adventures of Ozzie and Harriet (1952-66) and Life of Riley (1953-58).
As of 9/8/08, www.amazon.com will no longer be accepting paper checks or money orders. This is horrible news. I guess they don't care about identity theft.

This page last updated 07/07/14