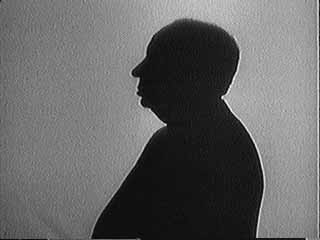 Alfred Hitchcock Presents (half hour episodes). 10/2/55-9/25/60 CBS. 9/27/60-9/18/62 NBC.

Alfred Hitchcock Hour. 9/20/62-9/18/64 CBS. 10/5/64-9/6/65 NBC.
---
I RECEIVED THIS QUESTION AND POSTED IT ON 10/25/02.

I'm looking for a really good screenplay from "Alfred Hitchcock Presents." I've seen a very intriguing book title "Alfred Hitchcock Presents: Stories They Wouldn't Let Me do on Television." I can't, however, find out whether or not this is a collection of scripts. Heard of it? Any info?

I RECEIVED THIS ANSWER FROM K. KLETTER AND POSTED IT 11/17/02.

I'm quite sure that this is a collection of short stories. To my knowledge, there are no books containing teleplay scripts.
---
Movie director Alfred Hitchcock came to television with this series of good mystery stories that concluded with an incredible twist. Some of the episodes would end leaving the viewer with the impression something horrible had happened. Hitchcock would return on camera at the end to explain how everything turned out for the best, usually.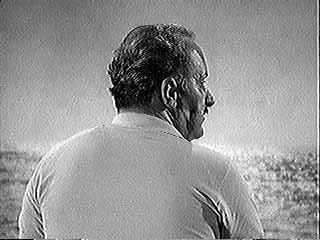 Keenan Wynn starred in this great episode, "A Dip In The Pool" (aired 6/1/58). He's trying to figure a way out of the horrible situation he's gotten himself in on a cruise ship.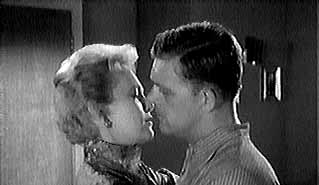 Georgann Johnson and Pat Hingle star as husband and wife in the "Night of the Execution"(aired 12/29/57). Pat plays a prosecuting attorney, who has to deal with conflicting information and an opportunistic wife.

SOME OF THE GREAT "ALFRED HITCHCOCK PRESENTS" EPISODES
Revenge - Ralph Meeker - 10/2/55
Dip In The Pool - Keenan Wynn - 6/1/58
Total Loss - Ralph Meeker - 2/1/59
Bang! You're Dead - Billy Mumy - 10/17/61
---
ALFRED HITCHCOCK PRESENTS Links

Alfred Hitchcock Presents episodes, air dates, summaries from Classic TV Archive

Alfred Hitchcock Presents Companion, the book, has information on the episodes, available at www.amazon.com

Alfred Hitchcock Presents: Signatures In Suspense (Film Score Anthology) [SOUNDTRACK] available at www.amazon.com

Alfred Hitchcock Presents on DVD at www.amazon.com
---
Alfred Hitchcock Hour - full episodes on nbc.com - viewable and downloadable online
---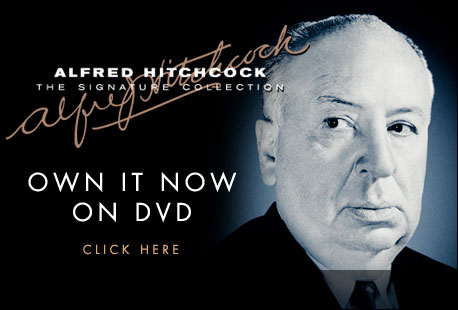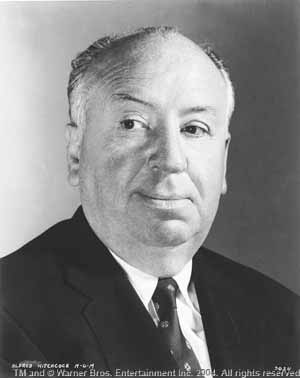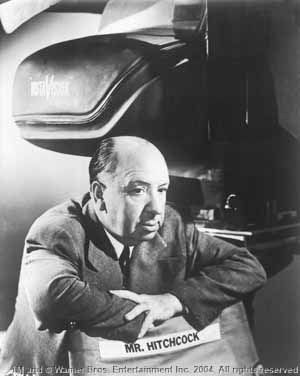 Seven Hitchcock Classics for the First Time on DVD

Dial M for Murder
Foreign Correspondent
Suspicion, The Wrong Man
Stage Fright, I Confess
Mr. and Mrs. Smith
Plus

Remastered Two-Disc Special Edition of
Strangers on a Train 

Eight Classics from ?The Greatest Director
of All Time Released by Warner Home Video September 7

All of These Films, Along with the Previously Released Special Edition of North by Northwest are also Available as Part of a Nine-film Deluxe Boxed Set, The Alfred Hitchcock Signature Collection

BURBANK, Calif. June 7, 2004

On September 7, Warner Home Video will celebrate Alfred Hitchcock -- the legendary ?Master of Suspense,? whose illustrious motion picture career spanned more than a half century -- with DVD debuts of seven of his classic films, Dial M for Murder, Foreign Correspondent, Suspicion, The Wrong Man, Stage Fright, I Confess, and Mr. and Mrs. Smith. Each film will contain a new documentary created for the DVD. In addition, a remastered Two-Disc Special Edition of Strangers on a Train including expanded bonus features will also be available.

The films will be available individually or as part of a nine-film deluxe boxed set, The Alfred Hitchcock Signature Collection, which will also include the previously released North by Northwest Special Edition. The individual titles are each priced at $19.97 SRP and Strangers on a Train: Two-Disc Special Edition will be available for $26.99 SRP. The deluxe boxed set is priced at $99.92 SRP.

Strangers on a Train, digitally remastered in a Two-Disc Special Edition DVD, will feature expanded bonus content, including the original-release version of the film as well as the  preview version uncovered in 1991 and theatrically issued in 1996. Other bonuses include commentary by director Peter Bogdanovich, Psycho screenwriter Joseph Stephano, Strangers on a Train author Patricia Highsmith and biographer Andrew Wilson, an appreciation by The Sixth Sense director M. Night Shyamalan, plus a new making-of documentary with Farley Granger, film historian Richard Schickel, Patricia Hitchcock O?Connell and other Hitchcock family members and colleagues recalling the making of this suspense landmark, and other intriguing bonus features.

The Director

Born in London in 1899, Hitchcock became interested in film at a young age and, following his dream, secured his first job at age 21 designing titles for a movie studio. He got his first chance at directing when the director of Always Tell Your Wife (1923) fell ill and Hitchcock had to complete the film. Impressed by his work, English studio chiefs gave him the opportunity to direct his own film, Number 13 (1922), however, before it was finished, the studio closed down its British operation. He then served as assistant director on several more films, after which he was hired to direct The Pleasure Garden (1925).

Hitchcock's next film, The Lodger, was a resounding success and he ultimately become the most successful and highest paid director in England. At the onset of World War II, he emigrated to the United States where he went on to become one of the most widely known and influential directors in motion picture history.

Although he was nominated for five Best Director Academy Awards, Hitchcock never won, but in 1968 he was chosen to receive the Academy?s Irving G. Thalberg Memorial Award. ?Hitch,? as he was known to so many, accepted it with a simple ?Thank you.? Hitchcock continued to write, produce and direct films until 1979 when he was awarded the American Film Institute Life Achievement Award. He died the following year, in 1980.

The Films

Dial M For Murder

Alfred Hitchcock's screen version of Frederick Knott?s stage hit stars one of Hitchcock's favorites, Grace Kelly, along with Ray Milland and Robert Cummings as the points of a romantic triangle -- Margot Mary Wendice (Kelly), her lover Mark Halliday (Cummings) and her husband Tony Wendice (Milland), who?s plotting her murder. But when Tony dials a Mayfair exchange to set the plot in motion, his right number gets the wrong answer. 

The extra features included on the DVD are: * New documentaries Hitchcock and Dial M and 3D:A Brief History * Newsreel footage from the movie ?s premiere event.

Foreign Correspondent

A classic Hitchcock suspenser about an intrepid American reporter, John Jones (Joel McCrea), who thinks he?s stumbled across the biggest story in prewar Europe. Things don't go according to plan and Jones has to enlist the help of a young woman (Laraine Day) to track down a group of spies. Herbert Marshall, George Sanders and Robert Benchley also headline this movie which was nominated for six 1940 Academy Awards, including Best Picture.

The DVD bonus content will include: * New making-of documentary Personal History: Foreign Hitchcock.

Suspicion

Cary Grant and Joan Fontaine star. Fontaine as well-to-do wallflower Lina McLaidlaw, in love and perhaps in danger. She suspects that Johnnie Aysgarth (Grant), the playboy who swept into her life and married her, is a murderer and she ?s his next intended victim. Fontaine ?s striking performance won the Academy Award, 1941Best Actress.

The DVD bonus content will include: * New making-of documentary Before the Fact: Suspicious Hitchcock.

The Wrong Man

In this dramatization of a true story, based on an actual incident reported in Life Magazine, a man is tried for crimes committed by a look-alike robber. Henry Fonda plays musician Manny Balestrero, a man full of visible but unspoken rage at his wrongful arrest. Vera Miles plays his distraught wife. Hitchcock makes New York City the star of the film and cast real-life Balestrero case witnesses in small roles.

The extra features included on the DVD are: * New making-of documentary Guilt Trip: Hitchcock and the Wrong Man * Premiere newsreel

Stage Fright

Jane Wyman stars as drama student Eve Gill who tries to clear a friend, John Cooper (Richard Todd), being framed for murder by becoming the maid of flamboyant stage star Charlotte Inwood (Marlene Dietrich). Cooper?s affair with Inwood has made him a suspect in the death of Inwood?s husband. Hitchcock juggles elements of humor and whodunit and put his terrific ensemble (Alastair Sim, Sybil Thorndike, Joyce Grenfell, Kay Walsh and daughter Patricia Hitchcock) through its paces.

The DVD bonus content will include: * New making-of documentary Hitchcock and Stage Fright.

I Confess

Father Michael Logan (Montgomery Clift), a model of clerical piety, hears a killer's confession. Eyewitnesses point to a priest as the murderer and the sacrament of penance forbids Logan to speak out ? even in his own defense ? when circumstantial evidence targets Logan as the prime suspect. Anne Baxter and Karl Malden co-star as a former flame and a police inspector whose attempts to clear Logan only entrap him further.  

The extra features included on the DVD are: * New making-of documentary Hitchcock's Confession: A Look at I Confess * Premiere newsreel

Mr. and Mrs. Smith

Carole Lombard and Robert Montgomery star in this breezy Hitchcock comedy as Annie and David Smith, married but battling for three years. When a technicality voids their union, Annie asks David to marry her again, but he confides to her he is missing his freedom and he wants to have some fun. They start a new life, as though they had never been married, going out with friends and meeting members of the opposite sex. At the beginning the game seems to be fun, but jealousy quickly sets in.  

The DVD bonus content will include: * New making-of documentary Mr. Hitchcock Meets the Smiths

Strangers on a Train

En route from Washington, D.C., champion tennis player Guy Haines (Farley Granger) meets pushy playboy Bruno Anthony (Robert Walker). What begins as a chance encounter turns into a series of morbid confrontations, as Bruno manipulates his way into Guy's life. Bruno is eager to kill his father and knows Guy wants to marry a senator's daughter (Ruth Roman) but can?t get a divorce from his wife. So Bruno suggests the men swap murders, which would leave no traceable clues or possible motives. Though Guy refuses, it won?t be easy to rid himself of the psychopathic Bruno. Hitchcock's daughter Patricia appears in this film.

The extra features included on the DVD are:
* Alternate preview version of the film
* Commentary by director Peter Bogdanovich, Psycho screenwriter Joseph Stephano, Strangers on a Train author Patricia Highsmith and biographer Andrew Wilson
* New making-of documentary Strangers on a Train: A Hitchcock Classic, with Farley Granger, film historian Richard Schickel, Patricia Hitchcock O?Connell and other Hitchcock family members and colleagues recalling the making of this suspense landmark

* Three intriguing featurettes:
* The Hitchcocks on Hitch
* Strangers on a Train: The Victim?s P.O.V.
* Strangers on a Train by M. Night Shyamalan
* Alfred Hitchcock's Historical Meeting, a vintage newsreel

North by Northwest

Nominated for three Academy Awards including Best Screenplay, what Leonard Maltin called ?one of the all-time great entertainments? stars Cary Grant as a Manhattan advertising executive mistaken for a spy who escapes kidnapping and dodges a murder frame-up. Eventually, he eludes a notorious low-flying cropduster and, in the film?s exciting climax, rescues Eva Marie Saint on Mount Rushmore.

The extra features included on the DVD are:
* The Man on Lincoln's Nose: The Making of North by Northwest, a behind-the-scenes documentary
* Feature-length commentary by screenwriter Ernest Lehman
* Television commercial from the film?s original theatrical release
* Production stills gallery, production notes and filmography of principal talent
* A music only track in Dolby stereo of Bernard Herrmann?s classic score

Each DVD will be presented in a format preserving the aspect ratio of its original theatrical exhibition and will include the original theatrical trailer, and subtitles in English, French and Spanish.

Entertainment Weekly Magazine

DIAL M FOR MURDER (1954) Ray Milland, Grace Kelly, Robert Cummings
Windows Media, 56.asx , 100.asx , 300.asx
Real Player, 56.ram , 56.rpm , 100.ram , 100.rpm , 300.ram , 300.rpm
QuickTime, 56.mov , 56.smil , 100.mov , 100.smil , 300.mov , 300.smil

FOREIGN CORRESPONDENT (1940) Joel McCrea, Laraine Day, Herbert Marshall, George Sanders
Windows Media, 56.asx , 100.asx , 300.asx
Real Player, 56.ram , 56.rpm , 100.ram , 100.rpm, 300.ram , 300.rpm
QuickTime, 56.mov , 56.smil , 100.mov , 100.smil , 300.mov , 300.smil

I CONFESS (1953) Montgomery Clift, Anne Baxter, Karl Malden
Windows Media, 56.asx , 100.asx , 300.asx
Real Player, 56.ram , 56.rpm, 100.ram , 100.rpm, 300.ram , 300.rpm
QuickTime, 56.mov , 56.smil , 100.mov , 100.smil , 300.mov , 300.smil

MR. AND MRS. SMITH (1941) Carole Lombard, Robert Montgomery, Gene Raymond, Jack Carson

Windows Media
56.asx
100.asx
300.asx

Real Player
56.ram
56.rpm
100.ram
100.rpm
300.ram
300.rpm

QuickTime
56.mov
56.smil
100.mov
100.smil
300.mov
300.smil

NORTH BY NORTHWEST (1959) Cary Grant, Eva Marie Saint, James Mason, Leo G. Carroll, Philip Ober, Martin Landau, Edward Platt

Windows Media
56.asx
100.asx
300.asx

Real Player
100.rpm
300.rpm

QuickTime
56.mov
56.smil
100.mov
100.smil
300.mov
300.smil

STRANGERS ON A TRAIN (1951) Farley Granger, Ruth Roman, Robert Walker, Leo G. Carroll, Patricia Hitchcock

Windows Media
56.asx
100.asx
300.asx

Real Player
56.ram
56.rpm
100.rpm
300.ram
300.rpm

QuickTime
56.mov
56.smil
100.mov
100.smil
300.mov
300.smil



Alfred Hitchcock Presents last updated 5/17/10