The best musical entertainment that will ever be made.
Los Angeles Times

You're going to have the absolute time of your movie life.
Cosmopolitan

Warner Home Video
Presents
The Musical of Musicals
Featuring More Stars
than there are in Heaven!


THAT'S ENTERTAINMENT:
THE COMPLETE COLLECTION

The incomparable tributes to the classic MGM musicals debut on DVD October 12 with fully remastered picture and Dolby Digital 5.1 Audio

Collectible Four Disc DVD Giftset Packed with over FIVE

Hours of Extra Content Material

Burbank, CA (July 13, 2004) The musical of musicals makes its DVD debut on October 12, when Warner Home Video presents MGM's acclaimed musical anthologies - That's Entertainment!, That's Entertainment, Part 2 and That's Entertainment! III in a special edition four-disc DVD giftset, That's Entertainment: The Complete Collection. Representing some of the most requested titles in WHV vast library, That ?s Entertainment: The Complete Collection gets the red carpet treatment with each feature in the trilogy presented with a fully remastered picture and Dolby Digital 5.1 audio, and features both the 16x9 widescreen theatrical version, plus full-screen 4x3 version with letterboxed performance segments. That's Entertainment: The Complete Collection includes a bonus fourth disc entitled That's Entertainment: Treasures from the Vault, available exclusively with the giftset featuring more than five hours of exciting extras including three great documentaries, premiere night coverage and salutes to the great behind-the-camera talents, TV specials, making-of featurettes, plus an extensive video jukebox of rare, star-packed musical outtakes from classic films, and more! That's Entertainment: The Complete Collection is available for $49.92 SRP. That's Entertainment!, That's Entertainment, Part 2 and That's Entertainment! III are also sold separately for $19.97 SRP.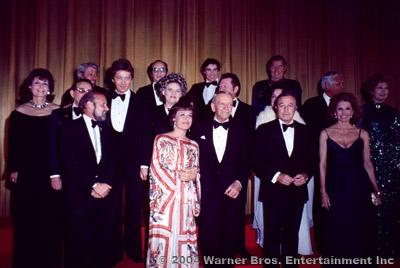 Since the earliest days of DVD, consumers have eagerly anticipated the release of the celebrated That's Entertainment trilogy to the format, as well as the classic MGM musicals saluted in these films, which are among the most prized within the mammoth Warner Home Video library, said George Feltenstein, WHV Senior VP, Classic Catalog. The combination of these three unique and irresistible compilation films together on DVD, coupled with the exclusive disc of fascinating extras, is sure to make That's Entertainment: The Collection one of the most exciting DVD releases this fourth-quarter. We expect the huge fan base for these classic musicals will be thrilled by the presentation, which is also ideal for holiday family viewing and gift-giving.
Exuberant, extravagant.
Newsweek
That's Entertainment! showcases 125 stars from nearly 100 films including superstars Elizabeth Taylor, Frank Sinatra, Mickey Rooney, Fred Astaire, Bing Crosby, Gene Kelly, Debbie Reynolds, Liza Minnelli, Peter Lawford, Donald O'Connor, James Stewart and many more. Originally released in 1974 to mark MGM's 50th Anniversary and to celebrate the golden era of the greatest movie musicals ever made, That's Entertainment! was an unexpected surprise smash at the boxoffice, grossing $28 million at the time and firmly establishing the MGM musical within the pantheon of greatness within American film history. Written, produced and directed by Jack Haley Jr., with Daniel Melnick as executive producer, That's Entertainment! uniquely blends newly-filmed accounts of the personal memories of 11 of the stars who were at MGM from 1929-1958 during the making of these classic films with a panoramic retrospective of unforgettable musical sequences from them. Film historian Robert Osborne provides a new introduction to all three films on DVD.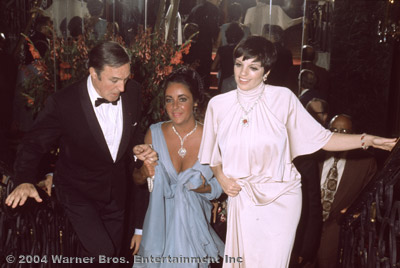 A wonderful movie, a priceless souvenir.
Pat Collins, WCBS-TV
Originally released in 1976, That's Entertainment, Part 2 continues the dazzling tradition of That's Entertainment! taking up where the other one left off, presenting fabulous sequences from movie musicals and highlighting such non-singing stars as Greta Garbo, Clark Gable and the Marx Brothers. Also featured are two of the champion song and dance men of all time, Fred Astaire and Gene Kelly (together for the first time since Ziegfeld Follies of 1946), acting not only as narrators but also as performers, singing and dancing in all-new numbers directed by Kelly just for the film. That's Entertainment, Part 2 was produced by Saul Chaplin and Daniel Melnick, with narration by Leonard Gershe and additional music arranged and conducted by Nelsen Riddle.
That's more than entertainment, that's pure gold.
Peter Travers, Rolling Stone
Released in 1994 in celebration of MGM's 70th Anniversary, That's Entertainment! III brings back to the screen the stars and musical numbers that have excited audiences for generations. In the acclaimed tradition of its two predecessors, That's Entertainment! III incorporates scores of famous songs and dances from MGM films and reunites nine of the performers who rose to international stardom through their MGM association. That's Entertainment! III features astonishing classic musical moments, great comedy and romantic teams and unearths rare footage with marvelous big-star scenes originally unseen because they were cut from their films. Gene Kelly opens and closes the picture as nine starry hosts including June Allyson, Cyd Charrise, Lena Horne, Howard Keel, Ann Miller, Debbie Reynolds, Mickey Rooney and Esther Williams present this must-see assemblage of Golden Era treasures, none of which has been seen in either of the previous films. Written, produced and directed by Bud Friedgen & Michael J. Sheridan, the film was executive produced by Peter Fitzgerald.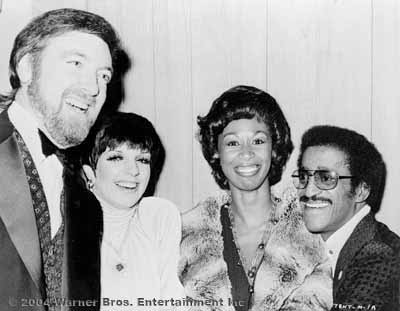 An amazing fourth disc is an added bonus available only with the That's Entertainment: The Complete Collection giftset with more than five hours of extra content features sure to enthrall fans of the great MGM musicals. Entitled That's Entertainment: Treasures From The Vault, the exclusive disc includes rare footage from MGM ?s 25th Anniversary in 1949; That's Entertainment: 50 Years of MGM (1974 TV special); That's Entertainment! III Behind the Screen (1994 making-of documentary about the behind the camera talent); The Lion Roars Again (1975 MGM short); footage from the original premiere of That's Entertainment! in Beverly Hills with Army Archerd as master of ceremonies and the cast of stars on stage; excerpts from The Mike Douglas Show TV special in 1976 that featured two days of premiere coverage of That's Entertainment, Part 2; The Masters of The Musical (a new half hour documentary with Ann Miller, Jane Powell, Angela Lansbury and others); Just One More Time (1974 featurette); and a dazzling MGM Outtake Jukebox which includes an impressive array of rarely-seen deleted musical numbers from the cutting-room floor featuring such stars as Judy Garland, Frank Sinatra, Jimmy Durante, Esther Williams, Lena Horne, Jane Powell, Mel Torme and many other legendary MGM stars.
Additional titles from Warner Home Video are new Classic Musical Collection DVD 2-packs featuring many of Hollywood's best loved films for a collectible $29.90 SRP. Included in this special promotion are: Annie Get Your Gun/Show Boat, An American in Paris/Gigi, On the Town/Brigadoon, Anchors Away/Take Me Out to the Ballgame, For Me and My Gal/In the Good Old Summertime, Kiss Me Kate/High Society, Calamity Jane/The Pajama Game, Fame/Pennies from Heaven, The Great Ziegfeld/42nd Street, The Harvey Girls/Ziegfeld Girl, Jailhouse Rock/Viva Las Vegas, Les Girls/Silk Stockings, Pee-Wee?s Big Adventure/Little Shop of Horrors, Singin? in the Rain/The Music Man, Victor Victoria/Cabaret, The Wizard of Oz/Willy Wonka and the Chocolate Factory.