Do you want to save Dallas? Go to this page.
Dallas. On this page ... Partial list of episodes 1978-1991 on CBS ... TV movies ... Dallas Reunion: The Return To Southfork ... New episodes for 2012 on TNT. Series resumes in 2013 ... 30th Dallas reunion ... Deborah Tranelli, who played Phyllis ... Questions ... Links ... Books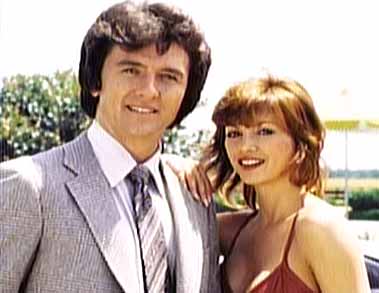 Bobby and Pam (Patrick Duffy and Victoria Principal)
Out of the 100 most memorable moments in TV history, Bobby's in the shower on Dallas, that 5/16/86, was selected as number 52, according to the 6/29/96-7/5/96 issue of TV Guide.
Of TV Guide-TV Land's 100 Most Unexpected TV Moments, A Dallas Dream (5/16/86) was selected as number 3. (TV Guide issue 12/5/05-12/11/05)
---
Season 1 April 1978. This was not a complete season, but on the DVD it was labeled as season 1. I labeled the seasons as they were labeled on the DVDs that were released.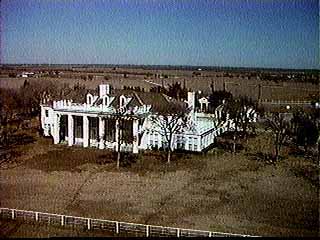 Digger's Daughter 4/2/78. This Southfork ranch (two pictures, above) in Frisco, Texas, was used only in the first five shows of the Dallas series, starting with this episode. A house on Swiss Avenue in Dallas was used for the interiors. Why did the Dallas series leave this first ranch? The answer is on this page and also, this page, at the Ultimate Dallas website. This was the first episode of the Dallas series.
Winds Of Vengeance 4/23/78. During the closing credits of this episode, some great aerial footage of the ranch was shown (two pictures, above).
Barbeque 4/30/78. This was the last episode that used the Southfork Ranch in Frisco, Texas.
---
Season 2 1978-1979
Reunion (Part One) 9/23/78. Starting with this episode, and for the duration of the series, Dallas was moved to Duncan Acres (which is now legally named Southfork) in Parker, Texas. The interiors were shot at a home in the Turtle Creek area of Dallas. The sets at MGM studios are copies of that Turtle Creek area home. Go to this page for information on tours and other events at Southfork Ranch.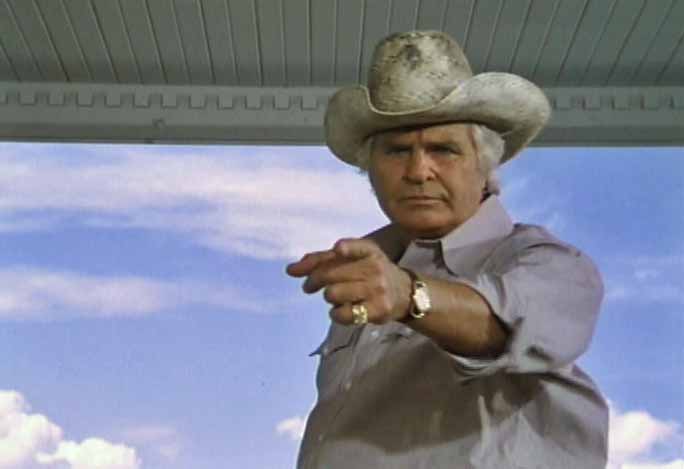 Bypass 10/14/78. Jock becomes really concerned about how long it will take J.R. to let Bobby more closely fit into Ewing Oil. Jock collapses and J.R. calls an ambulance.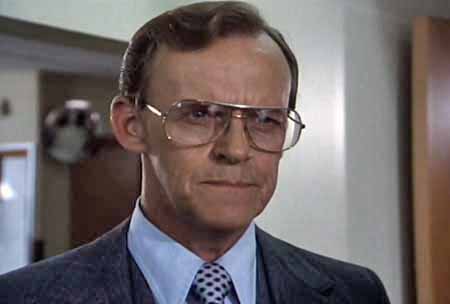 Ewing family doctor Harlan Danvers (Dan Ammerman, pictured) tells Ellie that Jock has suffered coronary insufficiency.
John Ewing III Part 1 3/23/79
John Ewing III Part 2 4/6/79. Sue Ellen has an accident.
---
Season 3 1979-1980

Whatever Happened To Baby John? Part 1 9/21/79. Baby John is kidnapped.

Return Engagements 12/20/79. Gary asks Valene for her hand in marriage.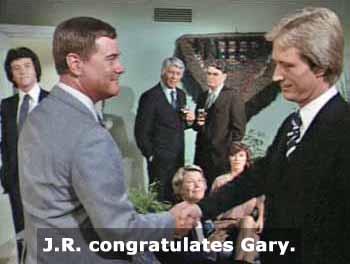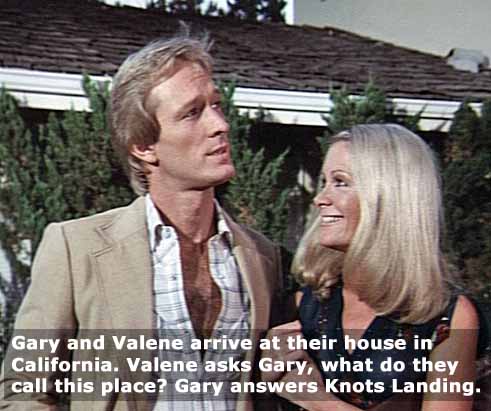 A House Divided 3/21/80. Someone is shot.
---
Season 4 1980-1981

No More Mr. Nice Guy Part 1 11/7/80. J.R. is taken to the hospital.

The Fourth Son 12/12/80. Bobby finds out his oil that went down in the water was not insured. Amos Krebbs (William Windom) claims to be Ray's father. This was one of the best episodes of Dallas.

End Of The Road Part 2 1/23/81. Lucy and Mitch get married.

Ewing-Gate 5/1/81. Someone is in the pool.
---
Season 5 1981-1982

Missing Heir 10/9/81. The person in the pool is revealed.

Barbecue Two 1/1/82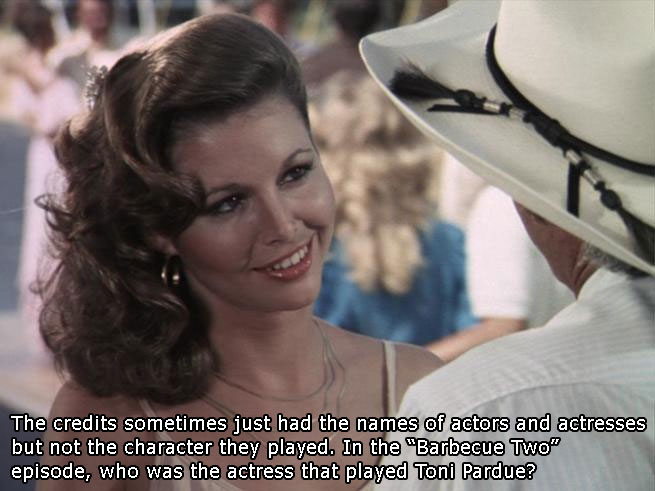 Denial 1/15/82. Tom Flintoff (Peter Brown from TV's Lawman, 1958-62) has an interest in Sue Ellen and that's an understatement. Jim McKrell plays Henry Webster in this episode.
The Phoenix 1/29/82. The scene at the end of this episode really shows how much J.R. loves his daddy.
My Father, My Son 2/5/82. There are some memorable scenes in this episode, when J.R. is a real father to his son, John Ross, taking him to the kiddie park, and Sue Ellen is there. Larry Hagman directed this episode.
Adoption 2/19/82. Bobby tells Sue Ellen the truth about Christopher. Herb Vigran played the character of Judge Thornby in this episode. (Vigran played Chester A. Riley on "Life Of Riley" in the pilot show, 4/13/48, NBC-TV.) This MTV webpage has information on Vigran. Larry Hagman directed this episode.
Goodbye Cliff Barnes 4/9/82. Cliff tries to take his own life.
---
Season 6 1982-1983

Changing Of The Guard 10/1/82. J.R. is blamed for what happened to Cliff.

Barbecue Three 12/17/82.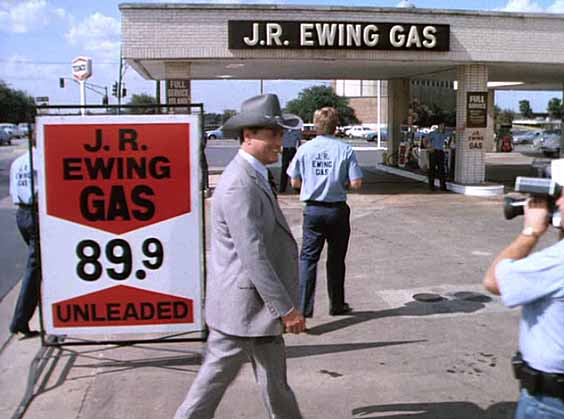 J.R. has a trick up his sleeve.
Ewing Inferno 5/6/83. There is a fire at Southfork.
---
Season 7 1983-1984

The Road Back 9/30/83. When Bobby drives up in front of Southfork Ranch, he sees that it is on fire. Miss Ellie and Clayton are out at Takapa. Neal (Dan Ammerman) gives her a tranquilizer. He tells Clayton that she should have no contact with her family, that they have worn her out. The night this episode aired, after the closing credits, Larry Hagman appeared in a commercial for BVD underwear.

Check and Mate 11/4/83. Neal (Dan Ammerman): sees Ray's arrest is in the newspaper; tells Clayton, that's about the last thing Miss Ellie needs; suggests to Clayton, what if you take Miss Ellie to a place where no one cares what a Ewing does.

It's decision time to see who wins the contest for Ewing Oil.

Fools Rush In 3/9/84. Barbara Cason as Iris Porter. Dennis Patrick as Vaughan Leland. In real life, Cason and Patrick were married.

End Game 5/18/84. Someone is shot.
---
Season 8 1984-1985

Killer At Large 9/28/84. The body is discovered.

Swan Song 5/17/85. (There's a flashback to what happened in the previous episode.) There is an accident involving Bobby.

Steve Kanaly's acting is really good. This is Donna Reed's last appearance on Dallas as Miss Ellie. David White plays Mark, Cliff's divorce lawyer. David played Larry Tate on "Bewitched". This was 90 minutes with commercials when it originally aired, but was cut to 60 minutes when shown in syndication.
---
Season 9 1985-1986

The Family Ewing 9/27/85. Pam blames herself for what happened to Bobby.

Close Encounters 11/15/85. Jim Gough is the announcer at the Ewing rodeo. Mark White, Texas Governor, 1983-1987, was in this episode.

Curiosity Killed the Cat 12/20/85. The night this aired, after the ending credits, some of the cast, Howard Keel, Linda Gray, Larry Hagman, Priscilla Beaulieu Presley, Barbara Bel Geddes, Steve Kanaly and Susan Howard, were on camera and wished the audience, Seasons Greetings.

The Deadly Game 1/17/86. I think the man said the computer at Graison Research was an Apex 2000, that stores up to 5 billion bytes of information, with a random access of 20 megabytes.

Sitting Ducks 2/28/86. It's sort of strange when watching this season on DVD, that this episode has, prior to the opening credits, what was in the previous episode, with the announcer with the deep voice. It seems like this type of opening was what was used when the series ran in syndication. The other episodes on the DVD from this season prior to this point show what is in the episode coming up instead of the prior episode.

Nothing's Ever Perfect 3/21/86. In a rare moment, J.R. tells Bobby how much he really misses him.

Blast From The Past 5/16/86. Bobby is in the shower.
---
Season 10 1986-1987

Return To Camelot Part 1 9/26/86. Pam wakes up.

Once and Future King 10/10/86. Donna is going to Washington. She tells Ray, that he wants her to give up the things she believes in and that she can't do that. I think it is really great that Donna stood up to Ray. Blue Deckert appears in this episode. He was in "Dallas: J.R. Returns".

Territorial Imperative 10/31/86. Bobby gets into a fight with some of Charlie's friends. There is a sign in the background that says Keller's. According to this page, Keller's is a restaurant in Dallas. According to this page and this page, there are two locations.

Fall Of The House Of Ewing 5/15/87. Pam has an accident.
---
Season 11 1987-1988

After The Fall: Ewing Rise 9/25/87. Bobby finds out about Pam's condition.

The Fat Lady Singeth 5/13/88. Someone fires a gun at somebody.
---
Season 12 1988-1989

Carousel 10/28/88. Someone is in the hospital.

Country Girl Part 1 and 2, 2/24/89. J.R. and Cally get married. In syndication, Country Girl Part 2 was renamed Wedding Belle Blues.

The Reel Life 5/19/89. J.R. sees a movie from Sue Ellen.
---
Season 13 1989-1990

Phantom Of The Oil Rig 9/22/89. J.R. searches for the film.

Three Three Three Part 2 5/11/90. James tears up J.R.'s release papers.
---
Season 14 1990-1991

April In Paris 11/2/90. J.R. has to deal with Morrisey again.

Conundrum 5/3/91. What would life have been like if there would not have been a J.R. Ewing? This was the last episode of the Dallas original series.
---
There was a ranch in Hidden Hills, California that used in the filming of Dallas.
---
Dallas: The Early Years, CBS, 3/23/86. TV movie.
---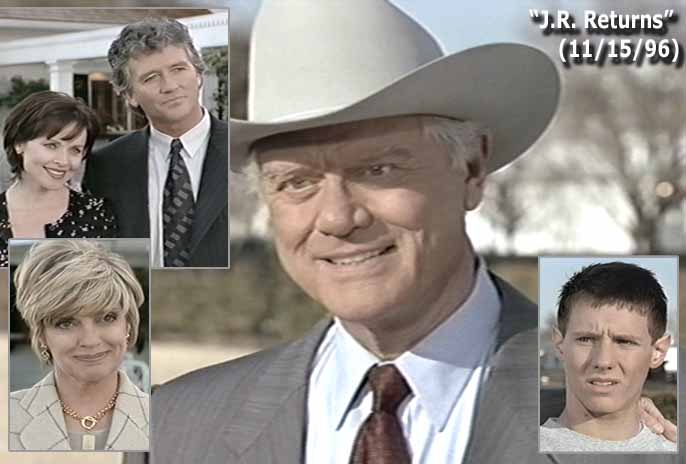 TV movie. J.R., who is no longer drinking, returns to Dallas after a 5 year absence. He wants to get Ewing Oil away from Cliff Barnes. John Ross and Christopher are older now. Afton has a daughter. This was an excellent movie that told a great story and it brought Dallas back to primetime TV. The film was dedicated to the memory of Leonard Katzman, who was director, producer and executive producer of Dallas over the years. Filmed entirely on location in Texas. Julia Cunningham (Rosalind Allen). Christopher Ewing (Christopher Demetral)(Joshua Harris played the part 1985-91). Bobby Ewing (Patrick Duffy). Sue Ellen (Linda Gray). J.R. Ewing (Larry Hagman). John Ross Ewing III (Omri Katz - played the part 1983-1991). Pamela Rebecca Cooper (Deborah Kellner). Carter McKay (George Kennedy - in 1967 he won Best Supporting Actor for the movie Cool Hand Luke). Cliff Barnes (Ken Kercheval). Afton Cooper (Audrey Landers). Anita Smithfield (Tracy Scoggins). Sly Lovegren (Deborah Rennard). Steve Grisham (Buck Taylor - son of Dub Taylor - Buck played Newly on Gunsmoke). Harv Smithfield (George O. Petrie - he played Eddie Haskell's father on Leave It To Beaver). Detective Markham (Blue Deckert). Judge Hooker (Lee Gideon). Dave Colquit (Sean Hennigan). Male Nurse (William Earl Ray). Debbi (Ellen Locy). Rattigan (John William Hoge). Officer #1 (Kevin Page). Reporter (Maria Arita). Tammy (Stacy Hogue). Wanda (Katie Gratson). Limo Driver (Brent Anderson).
---
Dallas: War of the Ewings, CBS, 4/24/98. TV movie. For another TV project, Steve Kanaly (pictured) had his hair colored brown and could not change it in time for War of the Ewings.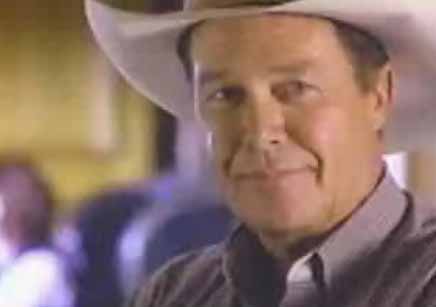 ---
Documentaries

Doing Dallas, 5/1/00. UK, British documentary about the show

After Dallas, 8/18/02. UK, British documentary about the show
---
Dallas Reunion: The Return To Southfork, 11/7/04, CBS. Larry Hagman, Linda Gray, Patrick Duffy, Victoria Principal, Steve Kanaly, Ken Kercheval, Charlene Tilton and Mary Crosby celebrated the great memories and the incredible times that came from the TV show Dallas.

Fans from around the country voted on cbs.com for their favorite Dallas cliffhangers. Those were shown along with some memorable scenes, bloopers and some clowning around on the set.

This program showed an airdate of 5/15/87 for the episode, After The Fall: Ewing Rise. That is probably incorrect.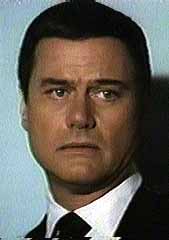 J.R. Ewing, Jock's son who is a big Texas oilman.

Larry Hagman discusses the Dallas days with Linda Gray in Southfork's master bedroom.

Sue Ellen pleads with J.R., that they don't make love any more.

Linda Gray talks with Larry Hagman.

Pamela Barnes married Bobby Ewing even though Digger Barnes and Jock Ewing were archenemies.

Victoria Principal talking with Ken Kercheval at the reunion.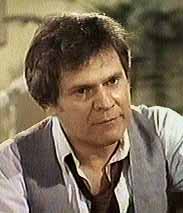 Cliff Barnes, J.R.'s archenemy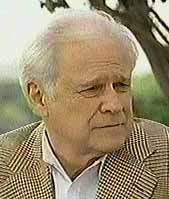 Ken Kercheval was told by Victoria Principal his character was based on Jack and Bobby Kennedy for the first five episodes.

Ray and Lucy were intimate in those early years.

Charlene Tilton reminiscing with Steve Kanaly.

Southfork Ranch foreman Ray Krebbs

Steve talking with Charlene at the reunion about those memories from the hayloft.
---
Dallas premiered on TNT, 6/13/12, 9|8c. Episode guide.
---
Larry Hagman excited about 30th Dallas reunion
---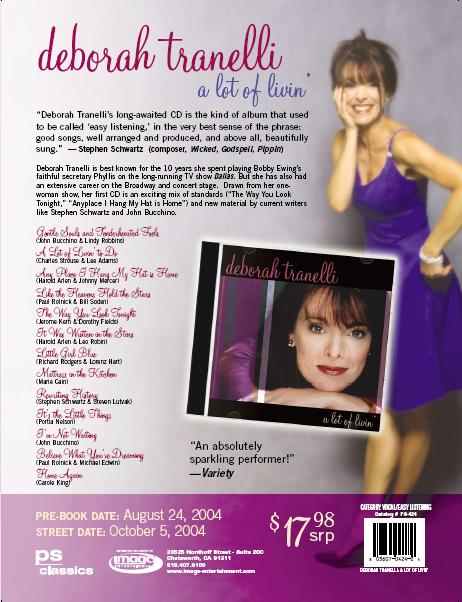 Deborah Tranelli, who played Phyllis, Bobby Ewing's secretary on Dallas, now has an album, called A Lot of Livin. Deborah was on the nighttime soap DALLAS for over a decade.
Deborah has a theatre background and she's been singing on Broadway and in cabaret for almost two decades. This is her first album, with thirteen selections ranging from oldies by Rodgers and Arlen to newer pop songs by Stephen Schwartz and Carole King.
---
Deborah Tranelli had cancer. Video.
---
QUESTIONS - Please email me if you have information on this

I am interested in learning about the first Southfork. I heard it burnt down and would like to know the whole story of it with all the details. If you know of an old newspaper or of a website or anything with more info, it would be greatly appreciated.

Do you remember the car Miss Ellie drove? Was it a VW rabbit? Please email me if you know. I received an email that had this answer. The car Miss Ellie drove in "Dallas" was a Volkswagen Golf I Cabriolet, made from 1978 till 1992.
---
Listing of Dallas episodes from tv.com
---
Larry Hagman
---
Southfork Ranch
---
Charlene Tilton
---
Barbara Bel Geddes
---
Linda Gray
---
The Night Charlene Tilton Danced with Fred Astaire
---
Larry Hagman - Archive of American Television Interview
---
Dallas season 5 on DVD
---
Dallas is available on video
---
Dallas Star Arrested for Drunk Driving
---
Dallas Star Serves Three Days in Jail
---
Fan Club DALLAS from Romania
---
Books

The Complete Book of Dallas: Behind the Scenes at the World's Favorite Television Program [Hardcover] Suzy Kalter (Author)

Dallas: The Complete Story of the World's Favorite Prime-time Soap by Barbara A. Curran

Only Make Believe: My Life in Show Business by Howard Keel. Howard played Clayton Farlow on Dallas.

Spotlights & Shadows: The Albert Salmi Story. Albert Salmi played Gil Thurman on Dallas.

Dallas, The Complete Ewing Family Saga, including Southfork Ranch, Ewing Oil, and the Barnes-Ewing Feud 1860-1985, by Laura Van Wormer, Introduction by Leonard Katzman, A Dolphin Book, Doubleday & Company Inc., Garden City, New York, 1985

Destination: Dallas: A guide to TV's Dallas by Billie Rae Bates

Hello Darlin': Tall (and Absolutely True) Tales About My Life [Paperback] Larry Hagman (Author), Todd Gold (Author)
---
In memory of the cast of Dallas
---
Dallas last updated 11/22/14
---