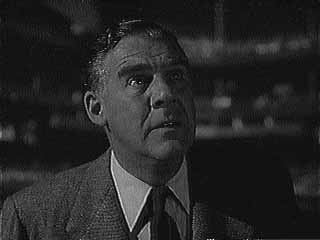 Angels In The Outfield (movie released October 1951)

Paul Douglas as Guffy McGovern, the Pittsburgh Pirates baseball coach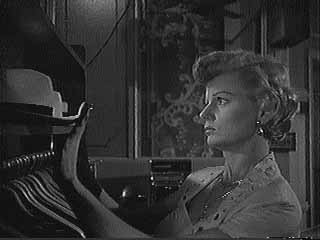 Barbara Billingsley in this quick cameo as the hat check girl (this was about 6 years before she was June Cleaver on Leave It To Beaver)
Janet Leigh, Keenan Wynn, Spring Byington, King Donovan, Ty Cobb, Bing Crosby, Joe DiMaggio

An angry, frustrated, mad at the world baseball coach and his struggling Pittsburgh Pirates get help from above in this touching film. A cute little orphan girl decides to start praying when the team is down under. Did she get results? In so many ways, that's an understatement. Paul Douglas does a really good job playing the foul mouthed coach who finally comes around.
According to www.amazon.com, Angels in the Outfield (1951) on DVD, was released January 30, 2007.

The last update for Angels In The Outfield was on September 24, 2006.