(Initially made under the title Grave Robbers from Outer Space in 1956, released in July 1959)

Plan 9 From Outer Space is about inhabitants from a distant planet, trying to take over the earth by activating dead bodies that they can control.

Jeff Trent (Gregory Walcott)
Paula Trent (Mona McKinnon)
Lt. Harper (Duke Moore)
Col. Edwards (Tom Keene)
Patrolman Larry (Carl Anthony)
Patrolman Kelton (Paul Marco)
Inspector Clay (Tor Johnson)
Eros (Dudley Manlove)
Tanna (Joanna Lee)
Ruler (John Breckinridge)
General (Lyle Talbot)
Danny (David De Mering)
Edith (Norma McCarty)
Captain (Bill Ash)
Reverend (Reverend Lynn Lemon)
Man (Ben Frommer)
Girl (Gloria Dea)
Policeman (Conrad Brooks)
Vampire Girl (Vampira)
Ghoul Man (Bela Lugosi)
and CRISWELL

This has been called the worst movie ever made and the director Edward D. Wood, Jr., the worst director.

Ed Wood became famous or infamous for his bad films, especially after a book, "The Golden Turkey Awards", labeled him the worst of all time.

Ed Wood did what he could with what he had, and that's important.

If you're interested in seeing Plan 9 From Outer Space in color, it's available at Legend Films.

This page shows the Plan 9 From Outer Space movie trailer in color.

"The Haunted World Of Edward D. Wood, Jr." is a good documentary of Ed's life, from those who appreciated him (1997). (available at www.amazon.com)

Another good documentary video is called "The Ed Wood Story: The Plan 9 Companion" (1992). (available at www.amazon.com)

There is yet another documentary called "Ed Wood Look Back In Angora" (1994). (available at www.amazon.com)

Some of Ed Wood's Films

Plan 9 From Outer Space is on DVD at www.amazon.com.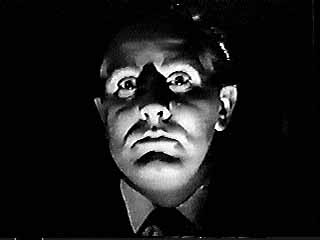 Plan 9 From Outer Space was a film by this man, Edward D. Wood, Jr. He was the ultimate struggling underdog of Hollywood.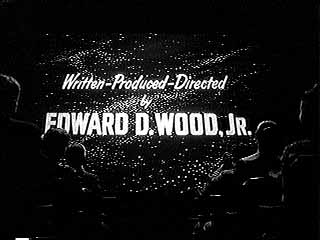 Unspeakable horrors from outer space paralyze the living and resurrect the dead!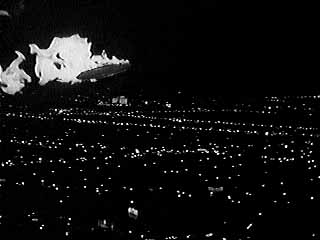 Ed Wood's famous flying saucers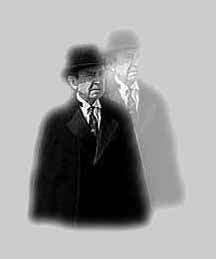 Bela Lugosi died before filming was completed.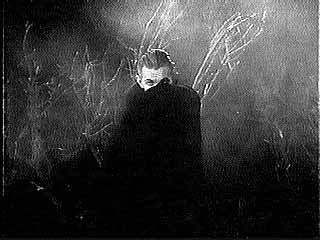 Ed Wood found a substitute for Bela, a chiropractor he knew, Dr. Tom Mason. Dr. Tom held a cape partially over his face during his scenes, so he could pass for Bela.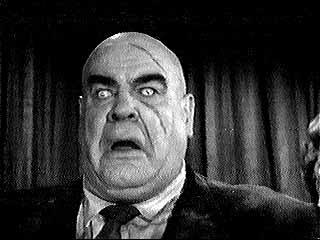 Tor Johnson as Inspector Clay, and of course later as one of the walking dead. (Tor had been a professional wrestler.)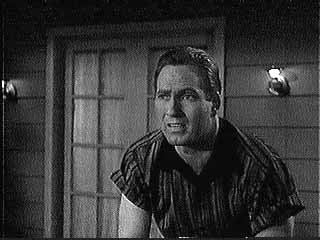 Gregory Walcott played Jeff Trent, the pilot. (Greg had a successful acting career, "Eiger Sanction" , "Norma Rae" and others.)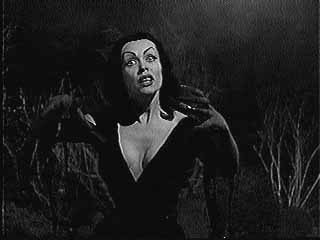 Vampira was the forerunner to Elvira. She had the same act as Elvira's, on the local ABC affiliate in Los Angeles, in the 1950's, introducing science fiction and horror films in her provocative outfit.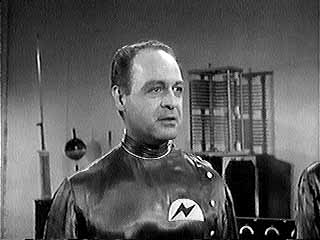 Dudley Manlove as Eros "...stupid, stupid minds...". Dudley was the announcer for the detective drama "Candy Matson", which was heard on the west coast on NBC radio, June 29, 1949-May 20, 1951.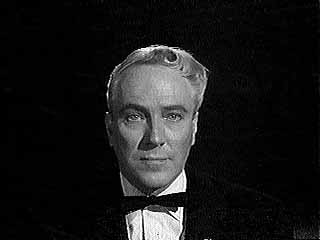 Criswell opened and closed the film with his announcements. Later in his career, he made strange predictions about the future on "The Tonight Show".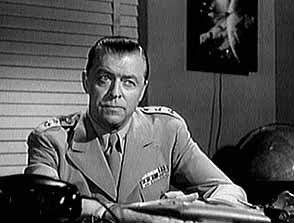 Lyle Talbot as the General (he played Joe Randolph on the Ozzie and Harriet show)


Also, there was a movie released on September 28, 1994 called "Ed Wood", in which Johnny Depp (pictured above) played the part of Ed. It was based on the book, "Ed Wood, Nightmare of Ecstasy, The Life and Art of Edward D. Wood, Jr.". (The book was about Ed Wood's life and had interviews with Ed and his friends.) The film shows his struggles getting some of his movies from the 1950s completed. ("Glen or Glenda", "Bride of the Monster" and "Plan 9 from Outer Space")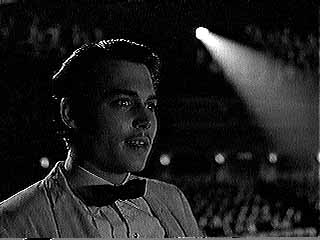 Martin Landau won an Academy Award for his portrayal of Bela Lugosi in "Ed Wood" (Best Supporting Actor).
This is the trailer for the 1994 film, Ed Wood.
Plan 9 from Outer Space last updated 6/29/11.