Leave It To Beaver Episodes. 1957-1963, CBS, ABC. Season 6, 1962-63.

Wally's Dinner Date 9-27-62 Wally asks Julie what restaurant she wants to go to. He finds out later The White Fox is expensive. Wonderful episode.
From this episode: Julie's father is an English teacher; Ward says they take clients to the White Fox often; Ward mentions there goes another milestone when Wally leaves the house for his date with Julie. Julie Foster (Cheryl Holdridge), Eddie (Ken Osmond), The Waiter (Than Wyenn).
Beaver's Football Award 10-4-62
Wally's License 10-11-62
The Late Edition 10-18-62 The Cleavers phone number is KL5-4763.
Double Date 10-25-62
Eddie, the Businessman 11-1-62
Tell It to Ella 11-8-62
Bachelor-at-Large 11-15-62 Eddie is living in an apartment but things aren't so great. Directed by Hugh Beaumont. This incredible episode was one of the best of the Leave It To Beaver series.
Beaver Joins a Record Club 11-22-62 Beaver joins a record club but forgets to respond to all the cards he's getting. When Beaver is listening to the record by Billy Baxter, he doesn't have a care in the world.
Wally's Car Accident 11-29-62
Beaver the Sheep Dog 12-6-62
Beaver the Hero 12-13-62
Beaver's Autobiography 12-20-62

The Party Spoiler 12-27-62 Beaver gets upset when he's not invited to Wally's party.
The Mustache 1-3-63 Wally senses that he can make more progress with Julie Foster if he grows a mustache.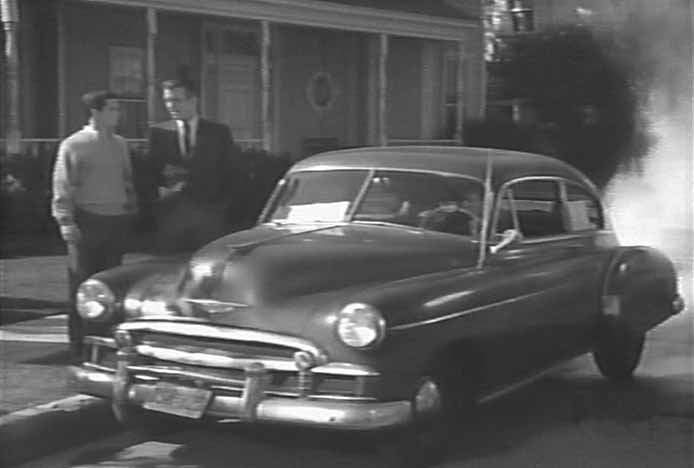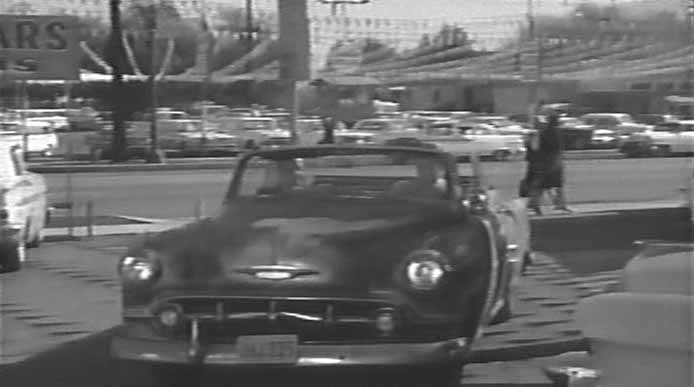 Wally Buys a Car 1-10-63 Ward says he can help Wally financially with a car but he needs to see it.
The Parking Attendants 1-17-63 Eddie parks Mr. Rutherford's car in a no parking space.
Mr. Rutherford's license plate is WJG865. Directed by Earl Bellamy (extensive list of credits include The Lone Ranger, Lassie and Perry Mason)
More Blessed to Give? 1-24-63 Beaver gives a locket he won at a carnival to a girl he adores. In this episode, June says to Ward "I hope you weren't too hard on the Beaver".
Beaver's Good Deed 1-31-63
The Credit Card 2-7-63 George Petrie (Harv Smithfield on Dallas, various characters on Honeymooners) played Eddie's father in this episode.
Beaver the Caddy 2-14-63
Beaver on TV 2-21-63 Beaver is excused from school to appear on a TV talk show "Teenage Forum". Jack Smith (he hosted the TV show "You Asked For It" from the 1950s) played the TV director in this episode. John Jacobs (he was the off camera announcer for the "Newlywed Game" and "Dating Game") played the moderator of the TV program Beaver was on, "Teenage Forum".
Box Office Attraction 2-28-63 What's the attractive ticketseller at the Madison movie theater, Marlene Holmes (Diane Sayer), really like on a date?
Lumpy's Scholarship 3-7-63 Wally finds out that he's being turned down for an athletic scholarship to State College.
Lumpy's grandmother lives in Porterville. The character of Buzz was played by Nino Candido.
The Silent Treatment 3-14-63 Beaver gets upset when he can't go with Wally and Eddie.
This episode shows Eddie's car. Dr. Ben Casey is mentioned in this episode. Both Ben Casey and Leave It To Beaver were on ABC at the time. Good episode. Eddie (Ken Osmond).
Uncle Billy's Visit 3-21-63
Beaver's Prep School 3-28-63 Beaver gets a great opportunity to go to Fallbrook, a prep school in New England, and have his Aunt Martha pay for it. Aunt Martha (Madge Kennedy), Mrs. Rayburn (Doris Packer), Whitey (Stanley Fafara), Terry (Kim Charney), 1st Girl (Patty Gerrity), 2nd Girl (Carol Faylen), Alan (Larry Adare), Mr. Thomas (Henry Hunter)
Wally and the Fraternity 4-4-63 There is a place called the Malt Shop. Eddie refers to it by name.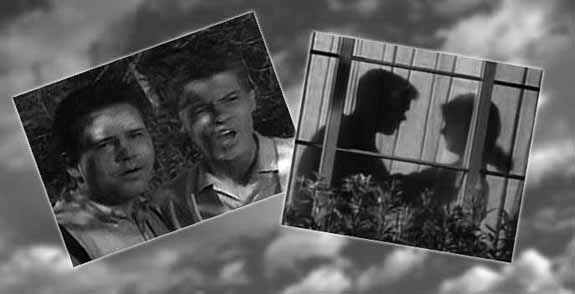 Eddie's Sweater 4-11-63 Wally is spending time with Eddie's girlfriend.
Ward mentions he had 2 sisters. He also talks about when he was in the seabees he got in a fight over a picture of Lana Turner.
The Book Report 4-18-63
The Poor Loser 4-25-63 Ward gets 2 tickets to the baseball game so who goes with him, Wally or Beav? Near the beginning of the episode, Ward says something about June being a social butterfly. June says yes, me and Elsa Maxwell.
Don Juan Beaver 5-2-63 The 8th grade graduation dance and two girls present a problem for the Beav.
Ben Casey is mentioned in this episode. Both Ben Casey and Leave It To Beaver were on ABC at the time. Veronica Cartwright played the part of Peggy MacIntosh.
Summer in Alaska 5-9-63 When Eddie gets a summer job on a fishing boat in Alaska, Wally asks Ward if he can go too.
McHale's Navy is mentioned in this episode. Both Leave It To Beaver and McHale's Navy were on ABC at the time. Eddie said "Two Years Before The Mast" was written by Charles Dana. My research found it was Richard Henry Dana. Eddie refers to himself in this episode as Edward W. Haskell.
Beaver's Graduation 5-16-63
Wally's Practical Joke 5-23-63 Lumpy smoke bombs the cars of Wally and Eddie. Something that happened in this episode and something that happened in the movie "American Graffiti" were similar.
The All-Night Party 5-30-63
Beaver Sees America 6-6-63
The Clothing Drive 6-13-63
Family Scrapbook 6-20-63 The Cleavers look through an old scrapbook of great picture memories. Directed by Hugh Beaumont. This was the last episode of the original Leave It To Beaver.
This was season 6 of the Leave It To Beaver episodes.
Leave It To Beaver Episode Guide. Season 1, 1957-58. Season 2, 1958-59. Season 3, 1959-60. Season 4, 1960-61. Season 5, 1961-62. Season 6, 1962-63.
LEAVE IT TO BEAVER TABLE OF CONTENTS
Another Leave It To Beaver episode guide with original airdates from tv.com
Leave It To Beaver episodes season 6 last updated 3/3/14