Leave It To Beaver (1957-1963 CBS ABC)

Partial Cast Credits List (in alphabetical order)

A

Frank Albertson as MR. GANNON (episode "Wally's Test")

Frank played mayor Sam in "Bye Bye Birdie" (1963 movie) and Tom Cassidy in "Psycho" (1960 movie).

He was Wally's history teacher in the episode where Eddie attempted to cheat on the test using restroom towels.

Hardie Albright as MR. COLLINS (Beaver's teacher in "Sweatshirt Monsters", "Brother vs. Brother")

John Alvin as MR. HASKELL, Eddie's father (episode "Eddie Spends the Night" aired 3-25-61)

Sara Anderson as MRS. BELLAMY (episode "The Garage Painters")
Bengie's mother

B

Bill Baldwin as MARY ELLEN'S FATHER (episode "Wally's Weekend Job")
ALSO was Frank (episode "Mother's Day Composition")
He was in episodes "Forgotten Party", "A Horse Named Nick".

He was the fight announcer in "Rocky" (1976 movie).



Frank Bank as CLARANCE "LUMPY" RUTHERFORD (behind the steering wheel)

Frank was born on April 12, 1942. He got started in show business by accident. He went to an acting interview with another friend, he was noticed, and was told he was to become an actor. After Leave It To Beaver, he made another TV pilot as Archie Andrews in "Life With Archie", but the sponsor said that was Lumpy Rutherford on the screen, not Archie Andrews. He then decided to leave show business. He became a successful stockbroker in Palm Springs.

Frank Bank: got washed overboard in the first scene of "Cargo To Capetown" (1950); played Will Rogers as a kid in "The Story of Will Rogers" (1952); played Don Wilson, Jack Benny's announcer, on the "Jack Benny Radio Program" (CBS radio), on an imitation of Jack's show with kids.

His book is "Call Me Lumpy". In the 1997 movie "Leave It To Beaver", he played the part of Frank.

Majel Barrett as GWEN RUTHERFORD, Fred's wife. (This character was referred to as Gwen or Geraldine, it just depends on the episode.) Majel was married to Gene Roddenberry, the creator of Star Trek.

Anne Barton as AGNES HASKELL, Eddie's mother (episodes "The Credit Card", "Summer In Alaska")

Pamela Beaird as MARY ELLEN ROGERS (episode "Wally's Weekend Job").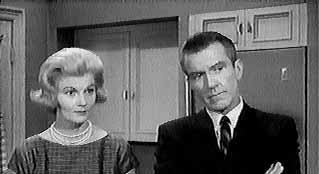 Hugh Beaumont as WARD CLEAVER



Madge Blake as MRS. MARGARET MONDELLO
Madge was born May 31, 1899, Kinsley, Kansas.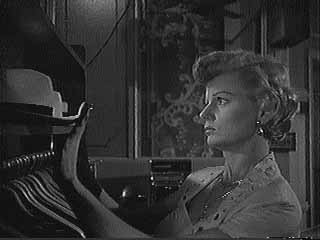 Barbara Billingsley as JUNE BRONSON CLEAVER

Barbara Billingsley's address - question 25 - from www.leaveittobeaver.org

Barbara was born on December 22, 1922 in Los Angeles, California. She appeared in numerous B-picture detective series, over 100 TV dramas and a TV series called Professional Father.

Some of her movies: "Caught", "Kiss For Corliss", "Pretty Baby", "Shadow on the Wall", "Three Guys Named Mike", "Two Dollar Bettor", "Tall Target", "Angels in the Outfield" (pictured right). In the 1997 movie "Leave It To Beaver", she played the part of Aunt Martha.

Archive of American Television interview with Barbara Billingsley



Diane Brewster as MISS CANFIELD, Beaver's teacher
Diane was born March 11, 1931, Kansas City, Missouri.
Diane Brewster page on www.findagrave.com

Edgar Buchanan as CAPTAIN JACK (episode "Captain Jack")
ALSO as UNCLE BILLY
(episodes "Uncle Billy", "Uncle Billy's Visit")
He was Uncle Joe on "Petticoat Junction".
Edgar Buchanan page on www.findagrave.com

C

Anna Capri as CINDY ANDREWS, Eddie's girl (episode "Eddie's Sweater")
ALSO as CINDA (episode "Lumpy's Scholarship")

Veronica Cartwright
as VIOLET RUTHERFORD, Fred Rutherford's daughter (episodes "The Tooth", "Beaver and Violet")
ALSO as PEGGY MACINTOSH (episode "Don Juan Beaver")
Veronica was born in Bristol, England. In the 1978 remake of the classic 1956 "Invasion of the Body Snatchers", Veronica played Nancy Bellicec. In the 1956 version, Carolyn Jones, from the "Addams Family", played that role.

Charles Cirillo as THE BARBER. He gave Tooey and Eddie a haircut (episode "The Shave").

Phyllis Coates as MRS. DONALDSON. The Donaldsons were new neighbors of the Cleavers (episode "New Neighbors").
(Phyllis played Lois Lane in the 1950s TV show "Superman".)

Richard Correll as RICHARD RICKOVER
Margaret Rickover, Richard's big sister, gives Wally the willies in science class. (episode "The Spot Removers")

Barry Curtis as JOHNNY FRANKLIN (episode "Boarding School")
He was the guy that showed up in military uniform and got Wally interested in military school.
ALSO
as HARRY MYERS (episode "Wally and Alma")

Patrick Curtis was a stand-in for Tony Dow and Frank Bank, and learned TV & film production. After Leave It To Beaver, he went on to produce films and television, a few with his then wife, Raquel Welch.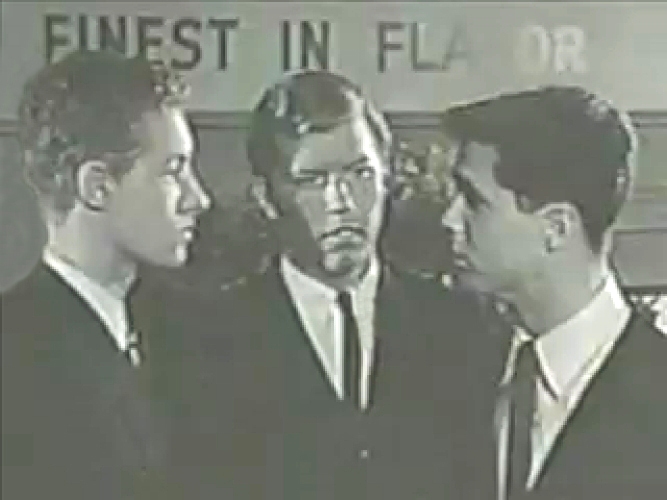 (Pictured) Ken Osmond, Patrick Curtis and Tony Dow.
USA Today. Wally, Beaver and the Crossdraw Kid.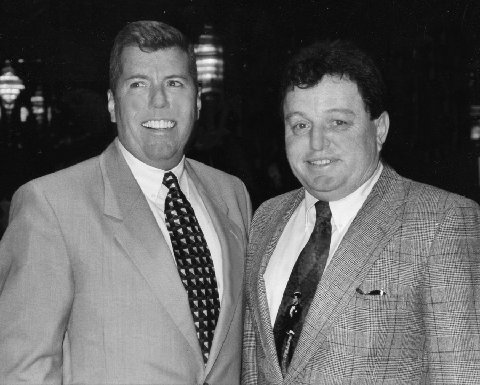 Here's a photo of Patrick & Jerry taken at an event where Patrick received his "Beautiful People of Los Angeles" award for his philanthropic work in the community.


The award was presented to Patrick by his good friend, Clayton Moore, the "Lone Ranger."

D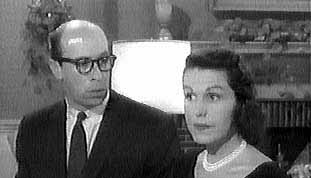 Richard Deacon as FRED RUTHERFORD. Fred was the only co-worker of Ward's we ever saw in the show.
Richard was born May 14, 1921, Philadelphia, Pennsylvania. He was acting in 2 TV series at the same time, "Leave It To Beaver" and "Dick Van Dyke Show". He was uncredited in one of my favorite movies as a doctor in "Invasion of the Body Snatchers".

Ann Doran as AGNES HASKELL, Eddie's mother (episode "Voodoo Magic")
ALSO as MRS. BELLAMY, Bengie's mother (episode "Beaver the Magician")

Tony Dow as WALLY CLEAVER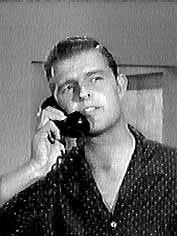 Don Drysdale
Beaver and his pals decide to make life interesting around the house by calling long distance to talk to Los Angeles Dodgers great Don Drysdale (episode "The Long Distance Call" June 16, 1962).

Jane Dulo as MRS. RICKOVER (Richard's mother in "Sweatshirt Monsters")

E

F

Stanley Fafara as HUBERT "WHITEY" WHITNEY
Stanley was born in San Francisco, California.
Stanley Fafara page on www.findagrave.com

Tiger Fafara as TOOEY BROWN

William Fawcett as MR. JOHNSON, the night watchman at Beaver's school (episode "Beaver's Crush").
(William was on the "Fury" TV series, 1955-1960.)

G

James Gleason as PETE (episode "The Clubhouse" aired November 29, 1957).

Barry Gordon as CHOPPER COOPER (episode "Beaver's House Guest" aired October 8, 1960). According to imdb.com, Bill Haley (Rock around The Clock) wrote a song "Six Year Olds Can Rock and Roll" for Barry.

Tim Graham as MR. GIBSON, the man who gave Wally a job as a soda jerk (episode "Wally's Weekend Job").

Karen Green as CAROLYN CUNNINGHAM (episode "Eddie's Girl")
This was supposedly Eddie's girl, but it turned out he was fibbing, just to impress. Wally ended up taking Carolyn to the dance.

H

Buddy Hart as CHESTER ANDERSON, (episodes "Wally The Businessman", "Wally's Election", "Dance Contest", "The Boat Builders", "The Visiting Aunts", "The Shave", "Tenting Tonight", "Next Door Indians", "My Brother's Girl", "Brotherly Love")
Buddy was the son of John Hart, who played "The Lone Ranger". His other credits include Outlaw's Son (1957), The Littlest Hobo (1958), The Sound and the Fury (1959), Ice Station Zebra (1968), Changes (1969) and Sweet Charity (1969). His TV credits include Schlitz Playhouse of Stars, The Twilight Zone and Wagon Train.

Harry Harvey, Sr. as CAPTAIN DRAKE (episode "Summer In Alaska")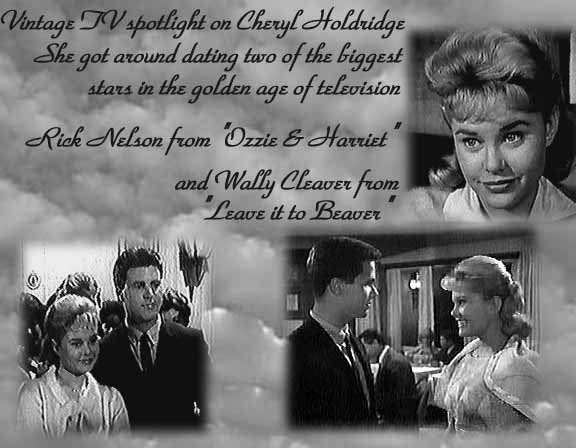 Cheryl Holdridge as JULIE FOSTER, Wally's girl (episode "Wally's Dinner Date", "Teacher's Daughter")
AND as GLORIA CUSECK. She made Wally feel aware of his pug nose (episode "Wally's Pug Nose").
Cheryl was born June 20, 1944, New Orleans, Louisiana. She was married to Lance Reventlow, the heir to Revlon. Lance was a race car driver who got killed. Cheryl received the inheritance.

Jonathan Hole as BANK TELLER (episode "The Lost Watch")
He was in the episode where Beaver went to the bank and tried to cash in a savings bond.
Jonathan was born in Eldora, Iowa.

Wendell Holmes as ANDY HADLOCK
Andy was a good old guy who had a drinking problem and this helped Beaver learn about drinking for the first time. When Beaver was born, Andy worked in a machine shop. He took a silver dollar, drilled a hole in it, put a white ribbon thru it and gave it to Beaver's dad. This episode made me a "Beaver" fan forever (episode "Beaver and Andy").
He played the teacher Mr. Blair (episode "Beaver's English Test") and was J.J. Willit (episodes "Beaver's Hero" and "Music Lesson").

Clark Howat as UNCLE DAVE (episode "Beaver's House Guest" aired October 8, 1960)

John Hoyt as THE SUIT SALESMAN (episode "Wally's New Suit") He sold Wally the loud suit that his Dad couldn't stand.
ALSO as MR. FRANKLIN (episode "Beaver's Accordian")
ALSO as DOCTOR COMPTON (episode "Part-Time Genius")
John was born in Bronxville, New York.

I

Tommy Ivo as HAROLD "DUKE" HATHAWAY (episode "Wally's Play")
Tommy was born April 18, 1936, Denver, Colorado.

J

K

Ray Kellogg as MR. DONALDSON (episode "Cat Out of the Bag"). He was one of the Cleaver's neighbors.
ALSO as MR. WATERS (episode "Beaver's Old Buddy").

William Kendis was CHARLIE THE POLICE OFFICER and gave Beaver a ticket. (episode "State vs. Beaver")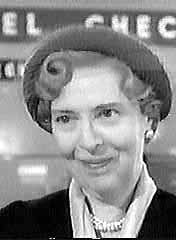 Madge Kennedy as AUNT MARTHA (episodes "Beaver's Prep School", "Beaver the Magician", "The Visiting Aunts", "Train Trip", "Beaver's Short Pants")
In "Beaver's Prep School", she wanted to send Beaver to the prep school, Fallbrook, and pay all his expenses.
Madge Kennedy page on www.findagrave.com

Jesse Kirkpatrick as HENRY FLETCHER (episode "The Grass Is Always Greener" aired 1-8-59)
as POLICE SERGEANT (episode "Beaver Finds a Wallet" aired 4-23-60)
(episode "Chuckie's New Shoes" aired 12-10-60)
as MR. PARKER, the man at the pet store, he was giving away the puppy, if you knew how many fish were in the tank (episode "The Big Fish Count" aired 2-18-61)
as THE CAR LOT OWNER (episode "Wally Buys a Car" aired 1-10-63)

L

Dick Lane as MARSHAL MORAN (episode "Beaver Plays Hookey")
He was the TV host that interviewed Beaver and Larry when they skipped school.

Joanna Lee as the CLASSIFIED AD LADY at the Courier Sun (episode, "Beaver and Poncho" aired March 21, 1958).
Joanna played Tanna in Plan 9 from Outer Space.

Anne Loos as MISS THOMPSON, the school nurse
She tried to soak Beav's hand to get a ring off (episode "Beaver's Ring" aired November 13, 1958).

M

Edward Marr as UNCLE ARTIE (episode "Beaver the Magician") He had the magic shop where Beaver bought an inexpensive magic trick.
ALSO was in episode "Found Money".
ALSO played MR. PAYTON (episode "The Bus Ride")
ALSO played THE TICKET SALESMAN (episode "Train Trip")
ALSO played THE WATER DEPT. WORKER (episode "Water Anyone?")

Lori Martin as MARY MARGARET (episode "Beaver Sees America")

Jerry Mathers as THE BEAVER

Tim Matheson as MICHAEL (episodes "Tell It to Ella" and "The Clothing Drive").
Tim has an incredible list of credits in the business. He was the voice of Jonny Quest in the TV cartoon "Jonny Quest" from 1964-65. He had the role of Otter in "Animal House", 1978 movie. Extensive TV credits include "West Wing", "Wolf Lake", "Bonanza", "The Virginian" and "Hawaii Five-O".

Howard McNear as ANDY THE BARBER (episode "The Shave"). Andy gave Wally a barber shop shave in the chair.
Howard was born in Los Angeles, California. He played Floyd the barber on the Andy Griffith show.
Howard McNear page on www.findagrave.com

Bobby Mittelstaedt as CHARLES FREDERICKS

Mark Murray as ALAN (episodes "Long Distance Call", "A Night in the Woods")
ALSO as ALAN BOOTHBY (episode "Sweatshirt Monsters")

Burt Mustin as GUS (at the fire station).
Burt was born Pittsburgh, Pennsylvania. He later appeared in "All in the Family".
Burt Mustin page on www.findagrave.com

N

Theodore Newton as MR. DAVENPORT (episode "Beaver's Library Book")
He was the librarian.

O

Lillian O'Malley as MRS. WHITNEY (episode "Lonesome Beaver").

Ryan O'Neal as TOM HENDERSON (episode "Wally Goes Steady").
Ryan really went places after this. He was in TV's "Peyton Place" from 1964-1969. He received an Oscar nomination for his role in the 1970 movie "Love Story".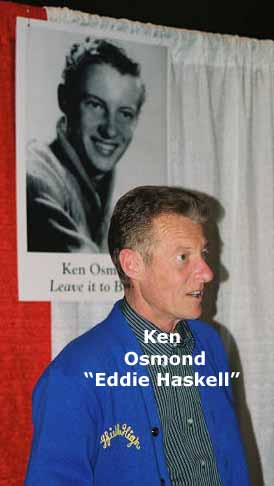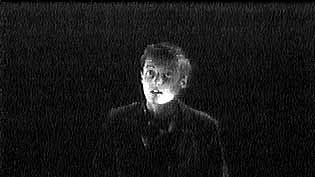 Ken Osmond as EDWARD CLARK HASKELL
Ken Osmond's address (it's question 25 from www.leaveittobeaver.org, verified 7-24-05)

Ken was born June 7, 1943, in Glendale, California. He was falsely rumored to have become rock singer Alice Cooper. Alice Cooper said in a Rolling Stone interview that as a child he was Eddie Haskell. Also, false, was that he fell into making porno movies. He in reality, became a Los Angeles cop in 1970 and was for 17 years. He was shot 4 times by a car thief. The bullets struck his protective vest and belt buckle and he survived. This resulted in Ken's being decorated for valor. He appeared on many TV shows in the 1950s. His acting career faded after Leave It To Beaver ended. He was forever typecast as Eddie Haskell. In the 1997 movie Leave It To Beaver, Ken played the part of Eddie Sr..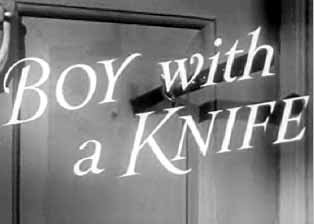 Boy with a Knife a 1956 short film, is about a young man who uses a knife to deal with his frustrations that come from his unhappy home. It's narrated by Richard Widmark and stars Chuck Connors. This boy in the film looks like Ken Osmond. Internet Archive has the movie that can be viewed online.

Eric, Ken's older son, works for Brian Levant, executive producer of "The New Leave It To Beaver". In the 1997 movie "Leave It To Beaver", Eric was assistant to Brian Levant.

As of 1998, Christian, Ken's younger son, was doing post-graduate work in veterinary medicine.

P

Doris Packer as MRS. CORNELIA RAYBURN, Beaver's school principal.
Doris was born on May 30, 1904, in Menominee, Michigan.
Doris Packer page on www.findagrave.com

Barbara Parkins as JUDY (episode "No Time for Babysitters" aired 10-7-61).
Barbara played Betty Anderson Harrington Cord Harrington in ABC's "Peyton Place" 1964-1969.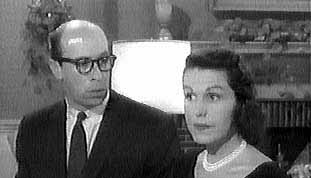 Helen Parrish as GERALDINE RUTHERFORD (episode "Lumpy Rutherford" aired 1-24-58) (this character was called Gwen Rutherford in some of the other episodes)

George Petrie as GEORGE HASKELL, Eddie's father (episode "Summer In Alaska")

Jack Powers as THOMAS BRITTINGHAM (episode "Miss Landers' Fiance") Thomas was Miss Landers' fiance.

Q

R

Sue Randall (born 1935) as MISS LANDERS, Beaver's teacher.
Sue Randall on these sites - tv.com - www.spookytoms.com - www.findagrave.com

Bert Remsen as MR. THOMPSON THE GARAGE OWNER (episode "Eddie Quits School"). He had the garage where Eddie went to work when he left school.
Bert later played Dandy Dandridge on "Dallas".

Marjorie Reynolds (Leave It To Beaver episodes "Chuckie's New Shoes", "Beaver the Baby Sitter", and "The All-Night Party").
(She played Peg Riley on "The Life of Riley" with William Bendix.)

S

Ralph Sanford was MR. GARVEY, the man who came to tow Wally's car (episode "Wally's Car").

Joey Scott as BENGIE BELLAMY, who spilled paint all over himself in the Cleaver's garage.

Arthur Space as MR. JUDSON (episode "Wally's Present"). He sold Beaver a bow and arrow.

Laraine Stephens as GAIL PRESTON ("Wally's Big Date"). When Eddie and Wally exchanged dates for the dance, Wally ended up with Gail.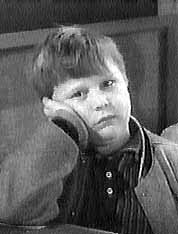 Robert "Rusty" Stevens as LARRY MONDELLO

Frank Sully as CAB DRIVER (episodes "The Bus Ride", "Beaver's Guest").
ALSO THE DRUNK (episode "The All-Night Party").
Frank was born in St. Louis, Missouri.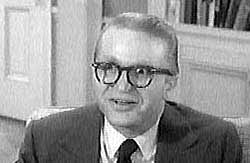 Karl Swenson as GEORGE HASKELL, Eddie's father (episodes "Train Trip", "Voodoo Magic")

T

Lyle Talbot as MR. DENNISON (episode "Party Invitation").
Lyle was on born February 8, 1902 in Pittsburgh, Pennsylvania. He was Stephen Talbot's father.

Stephen Talbot as GILBERT GROVER BATES
Stephen was born in 1949. When he was 9, he loved acting, and influenced his parents to the point that they allowed him to do it. After he left "Leave It To Beaver", he became a leftist radical, protesting Nixon's move in 1970, to send American troops to Cambodia. He is now a documentary filmmaker. His late father was veteran actor Lyle Talbot, and his brother, David, runs a website, salon.com.

Here's an article written by Stephen.

This is a picture of Stephen Talbot in later years.

Keith Taylor as HARRY

Aline Towne as MRS. CUNNINGHAM (episode "Eddie's Girl").
ALSO as MR. COMPTON'S SECRETARY (episode "Beaver, the Model").

Karen Sue Trent as PENNY WOODS. According to her message board on imdb.com, she lives in Florida and is doing well. (accessed 1/28/08)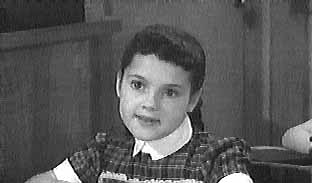 Patty Turner as LINDA DENNISON. She was in the episode about the father-student picnic.

U

V

W

Katharine Warren as MRS. BROWN, Tooey's mother (episode "Water Anyone?").

Jeri Weil as JUDY HENSLER. She is the loudmouth, always pointing out the other person's faults, not my favorite character.
Jeri became a hairdresser.

Frank Wilcox as DR. FREDERICK W. HARRISON, DDS (episode "The Tooth") He was Beaver's dentist.
AND as MR. FARMER (episode "Eddie Quits School") He was the principal at Wally's school.
AND as THE JUDGE (episode "State vs. Beaver")
Frank was born in Desoto, Missouri.

X

Y

Carleton G. Young as John Gates, Gilbert's father (episode "Beaver and Gilbert").
Carleton was born on May 26, 1907 in Fulton, New York.
Carleton G. Young page on www.findagrave.com

Z

LEAVE IT TO BEAVER TABLE OF CONTENTS

Leave It To Beaver cast credits last updated 11/21/15