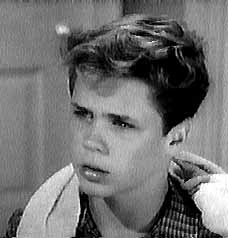 Leave It To Beaver (1957-1963, CBS-TV, ABC-TV)

TONY DOW as WALLY CLEAVER.

The idea for the character of Wally Cleaver came from producer Joe Connelly's oldest son, Jay.

Tony Dow's address is on this site www.leaveittobeaver.org (it's question number 25, verified April 19, 2006)

Tony was born April 13, 1945, Hollywood, California.

He won the role of Wally Cleaver with little acting experience.

After Leave It To Beaver, Tony's TV acting credits included: General Hospital, Dr. Kildare, Mr. Novak, Diagnosis Murder, Mickey Spillane's Mike Hammer, Murder She Wrote (played Gordon Rogers in the episode Crossed Up which aired February 1, 1987), Simon & Simon and My Three Sons.

Tony's movie acting credits included: Back to the Beach and Kentucky Fried Movie.

Tony Dow was successful behind the scenes as a director with such TV shows as Honey I Shrunk the Kids, Star Trek: Deep Space Nine and Coach.

Tony also worked as a producer.

Tony Dow's mother was Muriel Montrose, who had appeared on the "Our Gang" comedies, and had been a Mack Sennett bathing beauty. She was the understudy of Clara Bow.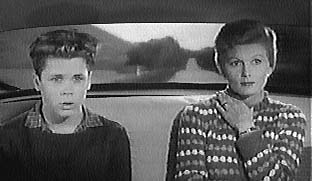 Wally and his incredible mom, June

Pictures of Tony Dow

This is an article about Tony Dow suing TV Land.

There are 2 pictures of Tony Dow on this page for Noel Neill's 85th birthday celebration. Noel played Lois Lane on TV's Superman series from the 1950s with George Reeves.

Tony Dow with his wife, Lauren Shulkind, at the 2007 TV Land Awards

Tony Dow will display sculpture at historic museum

Official Website of Tony Dow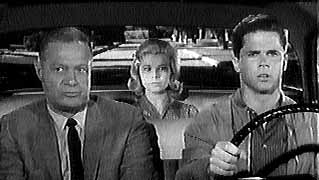 Wally takes a drivers education class with an understanding teacher and a real pain in the neck girl, who he later dated.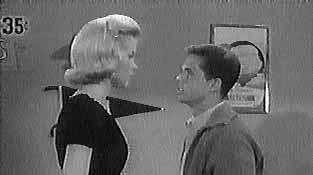 When Wally Cleaver and Eddie Haskell decide to exchange dates for the school dance, things are fine until Wally discovers how tall Gail is. The episode is "Wally's Big Date".


As Wally continues to grow up, he takes Julie Foster to an expensive restaurant but a problem develops in the episode, "Wally's Dinner Date".

LEAVE IT TO BEAVER TABLE OF CONTENTS

Wally Cleaver (Tony Dow) Picture Page last updated 11/24/08