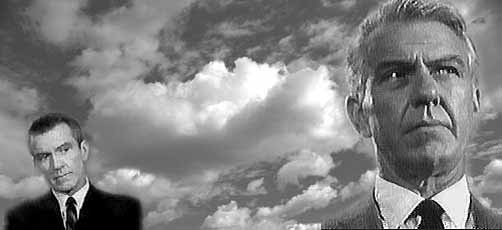 LEAVE IT TO BEAVER (1957-1963, CBS-TV, ABC-TV) Hugh Beaumont, (left) from "Leave It to Beaver", (right) from "Mannix" (CBS)
HUGH BEAUMONT
born February 16, 1909, Lawrence, Kansas
was a Methodist minister
during World War II, he was a conscientous objector
in high school and college, he played three sports
served as a medic during the war
in college, he majored in religion and went to theological school
to supplement his income as minister, he became a radio personality
some of Hugh's movies, "Wake Island" (1942), "The Blue Dahlia" (1946), "Tokyo Joe" (1949), "The Mole People" (1956)
Hugh directed 25 episodes of Leave It To Beaver
After Leave It To Beaver, Hugh appeared in Petticoat Junction, Wagon Train, Mannix but spent most of his time working with community theater and church groups
Later in life Hugh suffered from Tourette's Syndrome (uncontrolled and offensive speech)
He suffered from a stroke in the early 1970s
He passed on May 14, 1982, at the age of 72, of a heart attack in Munich, Germany
There is a book, "Whatever became of...?", Eighth Series, by Richard Lamparski which is available at www.amazon.com . That book has pictures of Hugh along with pictures of Barbara Billingsley, and it includes information on both. Also there are pictures and information in that same book on Tony Dow, Ken Osmond and Jerry Mathers. The pictures appear to be taken in different time periods.
---
Do you know the answer to this? Please send it to me using the email address near the bottom of the page.

Would you know if Hugh Beaumont attended LC Humes High School in Memphis, what dates? That school is the same one Elvis attended at a later date. Also what nationality was the Beaumont family-sounds French.

I received an email that said Hugh Beaumont did attend Humes High, although the school was still called Northside at the time. (This answer was posted to this page Nov. 6, 2004.)
---
WARD CLEAVER
Out of the 50 greatest TV dads of all time, Hugh Beaumont as Ward Cleaver was selected as number 28, according to the June 20-26, 2004 issue of TV Guide.
Grew up on the family farm, Mayfield and Shaker Heights
Was named after his father
Had an older brother and sister
Went to State University and was fraternity president
In World War II, Ward served as an engineer in the Seabees
Was a businessman (according to the book "The World According To Beaver")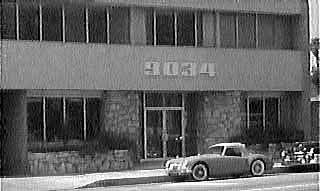 Ward's office, the building number is 9034.

Hugh Beaumont page on www.findagrave.com

Hugh Beaumont site from Brian's Drive-In Theater

LEAVE IT TO BEAVER TABLE OF CONTENTS

Leave It To Beaver, the Ward Cleaver page, last updated 4/29/10