Leave It To Beaver, 1957-1963, CBS-TV, ABC-TV, Beaver's Picture Page & Info

Jerry Mathers as Theodore "Beaver" Cleaver. Jerry was born in Sioux City, Iowa, on June 2, 1948. This is Jerry's address. It is question number 25 from the website www.leaveittobeaver.org.

Jerry Mathers' book is "...And Jerry Mathers as The Beaver".

One of the main reasons Jerry was selected for the role was that when he showed up for his 'Beaver" audition, he said he would rather go to his Cub Scout meeting. He was excused to go the meeting and the producers hoped he would have that quality when he played "Beaver". The character of "Beaver" came from producer Joe Connelly's son, Ricky.

Jerry Mathers ... member of the NRA and loves to hunt ... during the Vietnam War, he was in the Air National Guard ... in 1963 when Leave It To Beaver ended, he left show business and attended Notre Dame High School in California ... grew up and went to school in the San Fernando Valley ... grew up very close to Tony Dow in Van Nuys, California, but at that time, they NEVER knew each other ... was mayor of Universal City ... he formed a rock band with Richard Correll called Beaver and the Trappers.

Some of Jerry Mathers' other TV appearances ... he played a pirate in a Halloween skit in the Halloween Party episode of "Ozzie & Harriet" (aired October 31, 1952) ... he played Pop, the Stage Doorman in an episode of "Batman" called "The Great Escape" (aired February 1, 1968) ... he played Joe in the "Love Thy Neighbor" episode of "My Three Sons" (aired March 28, 1970).

The high school that Jerry Mathers went to is listed on this page, if you scroll down.

According to the website of Dawn Wells, "The Tonight Show" with Jay Leno had a Hollywood Survivor contest, and Jerry Mathers won the contest, becoming Hollywood's Ultimate Survivor. Here is the link to that page.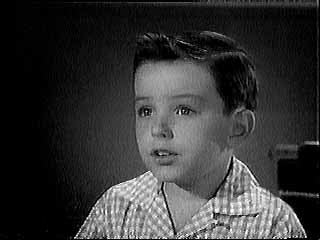 Beaver is having a really important discussion with his wonderful teacher, Miss Canfield. This wonderful episode is "Beaver Gets Spelled", which was the first one that aired on 10/4/57.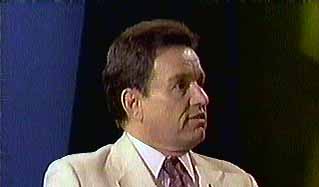 Jerry Mathers went on TV Land's Ultimate Fan Search. He explained about an episode of Leave it To Beaver ("The Lifeguard" 10/22/60), where Beaver was able to catch more fish than Wally. This episode was his favorite. Jerry then asked the contestants a question about what did Ward say when Beaver got out of the coffee cup on the billboard. The answer was try to improve yourself, not prove yourself. (episode "In The Soup" 5/6/61)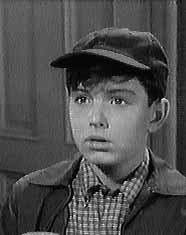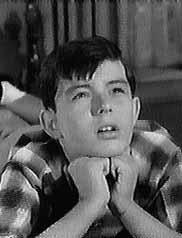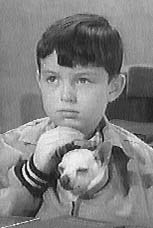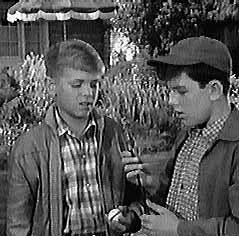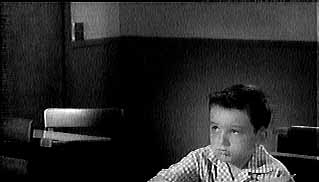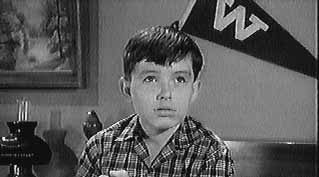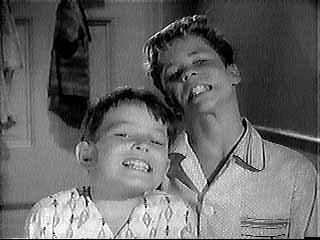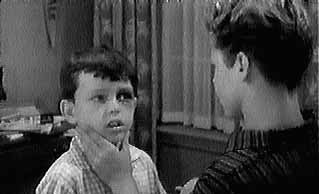 Wally and the Beaver try to figure out how to deal with a black eye Beaver got from Violet Rutherford.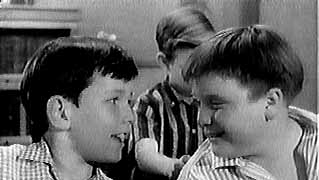 Jerry Mathers appeared on the TV show "Politically Incorrect". I don't know the air date of that show.

Jerry Mathers webpage on myspace.com

LEAVE IT TO BEAVER TABLE OF CONTENTS

Beaver's picture page & info last updated 4/3/10