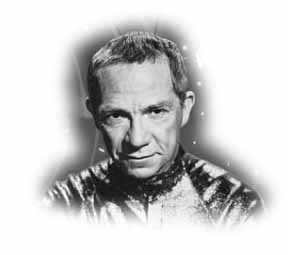 RAY WALSTON
November 2, 1914-January 1, 2001
Ray Walston was Uncle Martin from "My Favorite Martian". Ray played a Martian explorer stranded on earth. Ray also played a character in TV's "Picket Fences", Judge Henry Bone, for which he won 2 Emmy awards. For his part in Broadway's "Damn Yankees", he won a Tony award in 1955. In 1982, he played a teacher, Mr. Hand, in "Fast Times at Ridgemont High.'' "My Favorite Martian" came back in 1999 as a feature film. Christopher Lloyd played Uncle Martin and Ray had a cameo appearance.
But Ray, nobody will ever be the Martian but you.
Unfortunately, Ray is no longer with us. He passed on at the age of 86, of natural causes, at his home in Beverly Hills.
So long, Uncle Martin, so long. We sure are going to miss you.