Lugene Sanders "Babs Riley" from the Life of Riley (William Bendix episodes)


According to the book, "Whatever became of...?" All New Tenth Series (1986), Lugene Sanders is married and is living in San Marino, California. It's available at amazon.com

Charles Sanders, Lugene's father, founded C. Sanders Emblems, L.P.. Lugene took over and expanded the business upon his retirement. This page has some history and information about the company.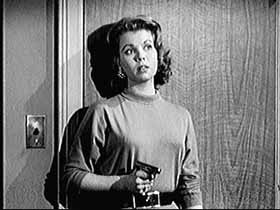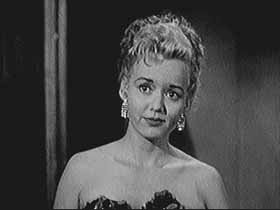 Lugene Sanders (above with the gun) appeared in an episode of "Richard Diamond Private Detective" (1957-60 CBS-TV NBC-TV) called "Merry Go Round". She played the character of Eve Miller and her boyfriend was in trouble with the law. Gloria Winters (above with the strapless dress) played Jane Thomas, an old roommate of Eve's, in this same episode. (Both actresses played Babs Riley in "Life Of Riley", Lugene in the William Bendix episodes, and Gloria in the Jackie Gleason episodes.)
Which episodes of the TV show "Meet Corliss Archer" was Lugene Sanders in? This page from Classic TV Archive has that information.
If you are interested in viewing episodes of "Meet Corliss Archer" online, go to the Internet Archive and search for Meet Corliss Archer.
Return to the beginning Life Of Riley page
The Life of Riley, Lugene Sanders page, last updated 2/25/11