In memory of the cast of The Adventures of Ozzie and Harriet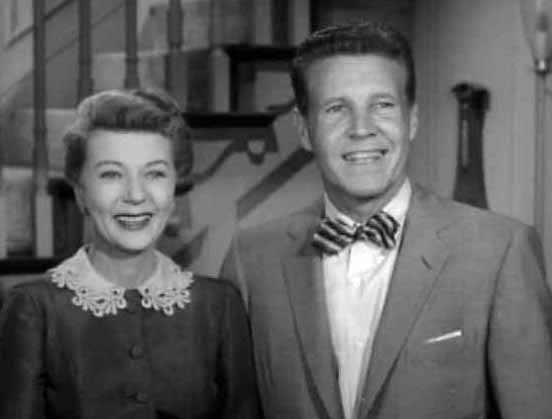 Harriet Nelson was born Peggy Lou Snyder on July 18, 1909, Des Moines, Iowa. She spent the last 15 years of her life living alone in the Laguna Beach home she had built with Ozzie in 1951. Her family said she never recovered from the loss of Ozzie. She had congestive heart failure and emphysema in August 1994. She died October 2, 1994, at the age of 85.
The grave of Harriet Nelson
Oswald George Nelson was born on March 20, 1906, Jersey City, New Jersey. In 1967, the year after the Ozzie and Harriet show ended its 22 year run on radio and television, Ozzie had a malignant tumor removed from his colon. In 1974, he had a 12 hour operation in which another outbreak of cancer was removed. In October 1974, although he never drank, he was diagnosed with terminal liver cancer. Ozzie died June 3, 1975, at age 69.
The grave of Ozzie Nelson
David Nelson
October 24, 1936 - January 11, 2011

Eric Hilliard (Ricky) Nelson, the son of Ozzie and Harriet, was born on May 8, 1940, Teaneck, New Jersey. His biggest hit song was Travelin' Man. He was divorced in 1982 from Kris Harmon. Rick and his fiancee, Helen Blair, and his band all died in a plane crash on December 31, 1985 in De Kalb, Texas. A fire had broken out on the plane. A Washington Post newspaper article said that the fire was caused by passengers smoking or freebasing cocaine. Traces of cocaine were found in Rick's body. But the National Transportation Safety Board said the fire was caused by a malfunctioning gas heater. 5 days earlier on December 26, Rick recorded a vocal of Buddy Holly's True Love Ways.
The grave of Ricky Nelson

Don DeFore was born August 25, 1913, in Cedar Rapids, Iowa. At the beginning of the 1956 season, Don, who played neighbor Thorny Thornberry, asked to leave Ozzie and Harriet so he could devote his full time to movies. He later played George Baxter on TV's Hazel from 1961-1965. He died December 22, 1993, in Los Angeles of a heart attack.
The grave of Don DeFore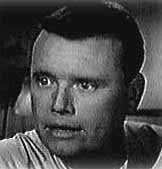 Skip Young (real name Ronald Plumstead) was born March 14, 1930, in San Francisco, California. He appeared one day on the Ozzie and Harriet set and requested an interview. He hadn't acted in films but was appearing on stage in a play at Knott's Berry Farm. Ozzie liked his last name Plumstead and it was decided his character would be called Wally. Skip turned into a great comedic actor.
In 1973, he moved to Apple Valley, California and was living near his daughter. He had his own local radio talk show in 1987, and was involved in community events.
Skip Young died on March 17, 1993, at age 63, at his home in Apple Valley, California. He was found by family members. He had been ill but his death was sudden. He died of a heart attack but diabetes was a factor.
The grave of Skip Young.
Perry Grant was born in San Diego, California on January 26, 1924 and was a television writer-producer. He began writing for "The Adventures Of Ozzie And Harriet" in 1952 with his partner Dick Bensfield. The Grant-Bensfield team wrote for "Maude," "The Jeffersons," "Good Times," "I Dream of Jeannie," "The Odd Couple" and "Happy Days."
In World War II, he served in the Navy as an officer on a troop transport ship in the Pacific. During this time, he wrote humor pieces for Collier's and Liberty magazines.
Perry Grant died on Dec. 12, 2004, at age 80, in Pacific Palisades, California, of complications from Alzheimer's disease.
Parley Baer, who played Darby, was born on August 5, 1914, Salt Lake City, Utah, and died on November 22, 2002, Los Angeles, California, from complications from a stroke.
The grave of Parley Baer.
Lyle Talbot, who played Joe Randolph, was born on February 8, 1902, in Pittsburgh, Pennsylvania and died on March 2, 1996, San Francisco, California.
Lyle Talbot burial.
Mary Jane Croft, who played Clara Randolph, was born February 15, 1916, Muncie, Indiana, and died August 24, 1999, Century City, California, of natural causes.
Mary Jane Croft burial.
This page last updated 7/27/12