Leave It To Beaver (1957-1963, CBS-TV, ABC-TV) Picture Gallery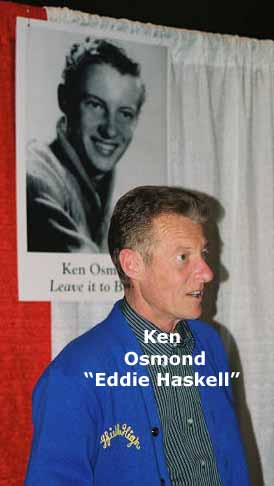 Ken Osmond, "Eddie Haskell", was at a collectors convention.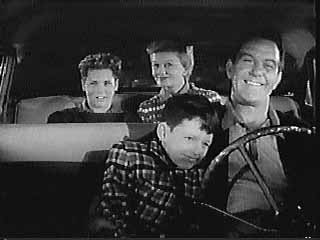 This is from the episode called "The Broken Window", (4/2/58).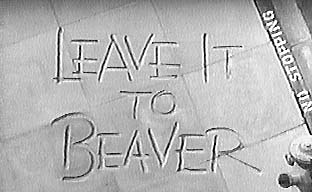 1957-1958 logo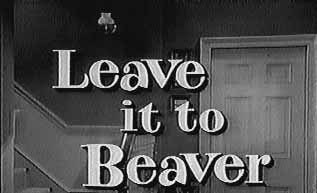 1958-1959 logo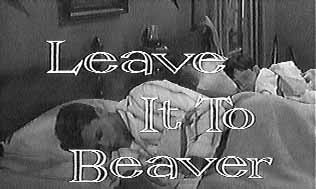 1959-1960 logo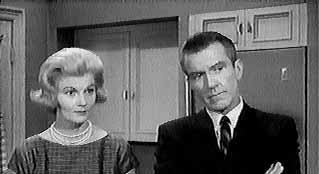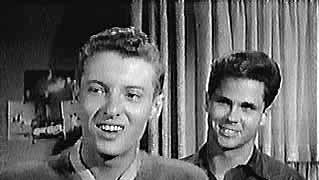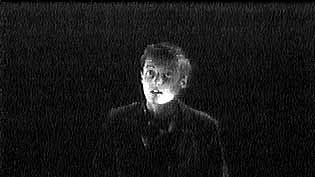 Eddie has a scheme in the episode "A Night in the Woods".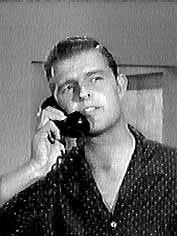 Beaver and his pals decide to make life interesting around the house by calling long distance to talk to Los Angeles Dodgers great Don Drysdale. The episode was "The Long Distance Call" (6/16/62).


The first real crush Beaver had was on Miss Canfield (Diane Brewster), his teacher.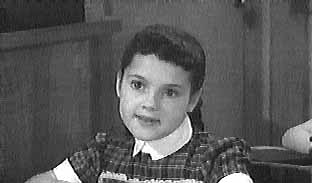 Linda Dennison, Beaver's classmate (Patty Turner)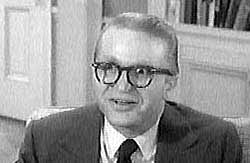 Eddie's father, George Haskell (Karl Swenson)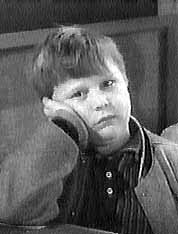 Larry Mondello, Beaver's real pal


Larry Mondello (Rusty Stevens) with his loving mother, Mrs. Margaret Mondello (Madge Blake)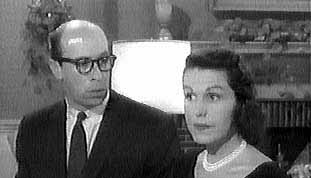 Fred (Richard Deacon) & Geraldine Rutherford (Helen Parrish), Lumpy's parents in the episode "Lumpy Rutherford" (1/24/58)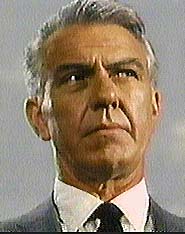 Beaver's dad, Hugh Beaumont, in an appearance on CBS-TV's "Mannix"


Wally and Julie in the episode "Wally's Dinner Date".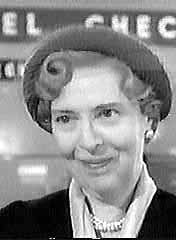 Beaver's Aunt Martha


The pictures, above and below, are from the episode "Wally's Weekend Job" (11/11/61).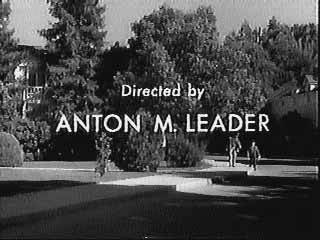 Anton M. Leader (director of "Radio's Outstanding Theatre of Thrills") directed the episode about Beaver's go cart.


Ray Milland and Anton M. Leader are in this promotional trailer for the 1948 movie thriller "The Big Clock".
---
These are pictures of June Cleaver's kitchen.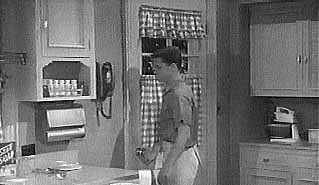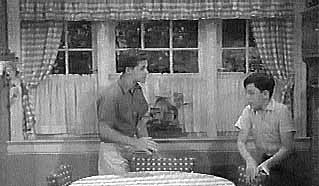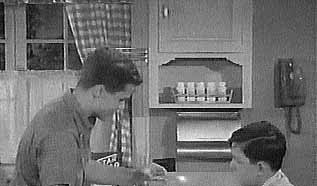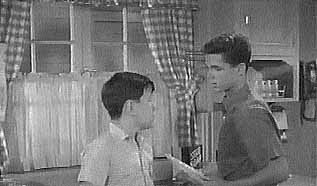 ---
LEAVE IT TO BEAVER TABLE OF CONTENTS

The Leave It To Beaver picture gallery last updated 1/1/13